Lady-killer aboard: Indian passenger jokes about 'destroying hearts', triggers anti-terror raid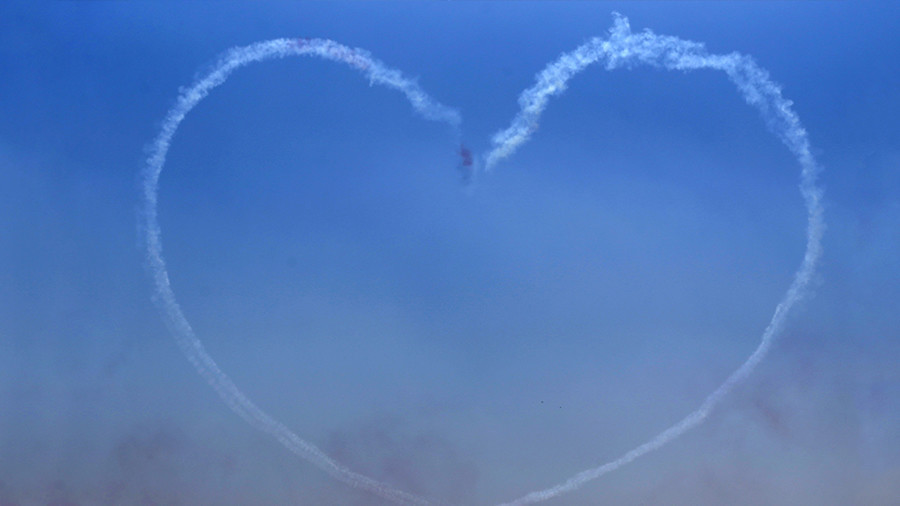 An ill-timed joke has triggered a terrorist scare on board a Jet Airways flight, leading armed police to storm a plane and detain a college student who'd just posted a selfie reading 'Terrorist on board, I destroy women's hearts.'
Just as Jet Airways flight 9W 472 was waiting on a runway for take-off from Kolkata to Mumbai on Monday morning, a passenger sitting behind 21-year-old Yogvedant Poddar noticed the college student taking and posting a selfie on Snapchat. Prying on the content of the picture message, Irishman Benjamin Plackett reportedly noticed the student typing the words "terrorist" and "destroy."
The concerned passenger immediately alerted the flight crew of a potential terrorist threat on-board. The alert was instantly shared with the control tower which notified authorities on the ground.
Within the next few minutes, armed CISF security force officers stormed the airplane with 160 passengers on-board to detain Poddar and offload his luggage. The next 10 hours, the city college student spent at the airport police station trying to explain to officials from aviation security, police and military intelligence why he'd masked his face with a handkerchief and took a Snapchat photo with the caption: "Terrorist on flight, I destroy women's heart".
Eventually, authorities deemed that Poddar did not represent a terrorist risk to the public and that the selfie that was taken aboard the plane was nothing but a joke meant for his friends' eyes only.
"We have thoroughly checked his antecedents and profile and have found nothing suspicious or dangerous," Avviru Rabindranath, the deputy commissioner of Bidhannagar City Police, said. "He possibly posted the snap on social media and shared with a few friends just for fun. We allowed him to go after a detailed investigation."
Like this story? Share it with a friend!