'Put down the lettuce. Please move away from the lettuce.' E.coli scare casts pall over Thanksgiving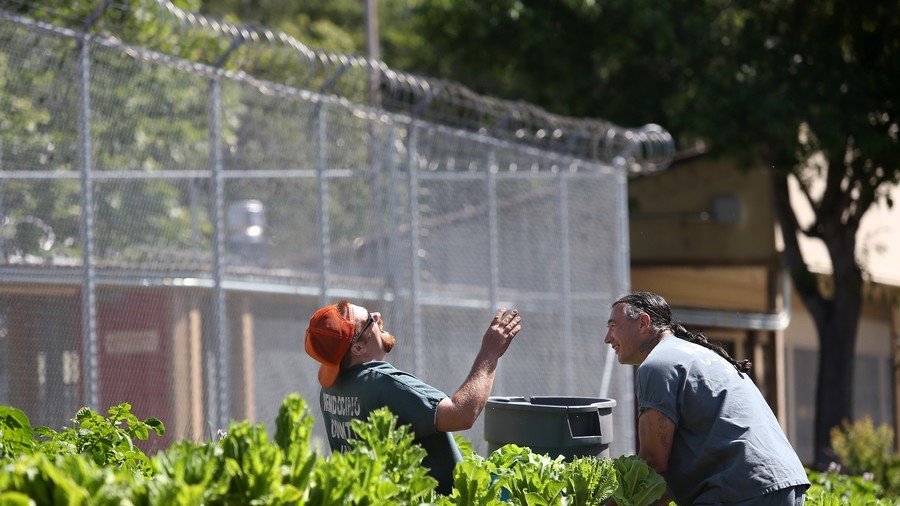 An E.coli outbreak has Americans terrified of lettuce for the second time this year as they prepare for Thanksgiving dinner. The Centers for Disease Control warned Tuesday to avoid romaine lettuce after a rash of infections.
October saw 13 Americans hospitalized from eating the infected lettuce. A total of 32 unfortunate herbivores became sick with Shiga toxin-producing E.coli across 11 US states, as well as 18 people in two Canadian provinces. The CDC has linked all cases to romaine lettuce, though the agency did not name a common grower, supplier, distributor, or brand, merely advising the population to give the lettuce a wide berth.
"Consumers who have any type of romaine lettuce in their home should not eat it and should throw it away, even if some of it was eaten and no one has gotten sick."
Even the suspicion of romaine lettuce should be treated with the utmost caution, according to the CDC: "If you do not know if the lettuce is romaine or whether a salad mix contains romaine, do not eat it and throw it away." Consumers are instructed to wash and sanitize all surfaces "where romaine was stored" and follow a five-step process to exorcise – er, cleanse – their refrigerators, while restaurants and stores are asked not to sell any.
E.coli infection generally manifests two to eight days after eating contaminated food as severe stomach cramps, diarrhea, and vomiting. In serious cases, it can cause hemolytic uremic syndrome, a form of kidney failure. While it can be fatal, it is treatable with antibiotics and most sufferers are well within a week.
The killer lettuce scare comes less than six months after another lettuce-linked E.coli outbreak that killed five people and sickened hundreds across 35 US states in June. According to the CDC, the two strains have slightly different DNA and are not related. That outbreak was traced to the Yuma growing region of Arizona.
In September, Cargill Meat Solutions recalled ground beef products after an E.coli outbreak sickened 18 people in four states, killing one. Unlike the lettuce-borne incident, however, it was not widely reported.
Until the 1990s, E.coli outbreaks were almost exclusively traced to undercooked beef. The US Department of Agriculture didn't even ban E.coli 0157:H7 from ground beef until 1994 after a particularly disastrous outbreak sickened over 600 people and killed four children. Legally-mandated testing has supposedly rendered contamination a thing of the past, but the CDC continues to report beef-related E.coli outbreaks almost every year, with major recalls taking place in 1997, 2002, and 2007, and no explanation has been forthcoming for why the bacterium started showing up on vegetables more frequently.
If you like this story, share it with a friend!
You can share this story on social media: