US doctors baffled as rare spinal disease spreads across 22 states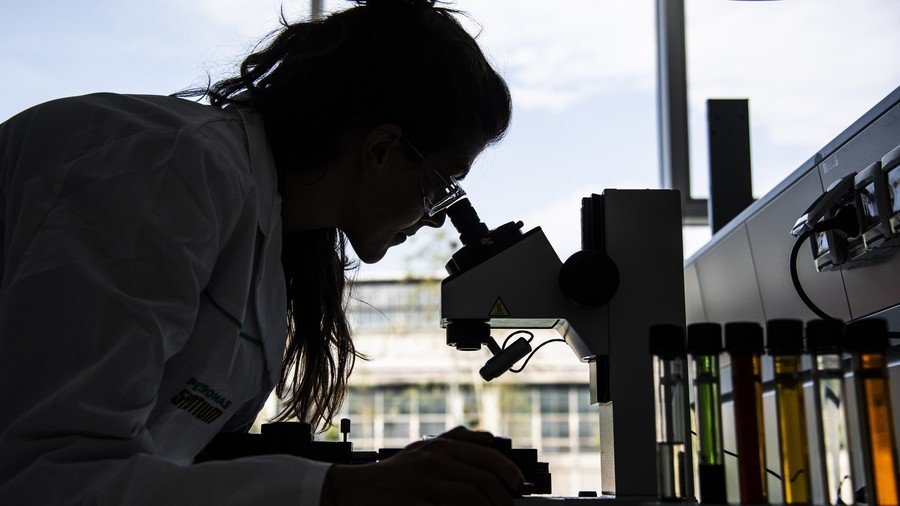 US health officials have issued a warning about a rare condition which attacks the nervous system and spinal cord after 62 new cases of the little-known disease were confirmed across 22 states.
The Centers for Disease Control and Prevention (CDC) took steps to warn about the symptoms of acute flaccid myelitis (AFM) after doctors recorded a jump in cases this year. In 2018, the federal health watchdog confirmed 62 instances of the disease - which causes limb weakness and can paralyse sufferers. The illness has been compared to the polio and West Nile viruses.
READ MORE: Race against time to replace major disease control lab – CDC
The number is nearly double the amount observed in 2017, when 33 AFM cases were found in the US. In the CDC's health warning the organisation said at least 65 other patients are being assessed after they displayed symptoms of the malady.
The rare AFM condition mostly presents in children but so far a cause or consistent patient pathogen has alluded doctors.
According to the director of the CDC's National Center for Immunization and Respiratory Diseases, Nancy Messonnier, 90 percent of AFM cases since 2014 have involved people 18 years and younger. The average age of affected patients is just four.
READ MORE: New 'nightmare bacteria verging on untreatable' now in every US state
"This is actually a pretty dramatic disease," Messonnier told reporters on Tuesday. "These kids have a sudden onset of weakness and they are generally seeking medical care and being evaluated by neurologists, infectious disease doctors and their pediatricians and coming to public awareness."
As CDC scientists search for the root cause of the mysterious ailment, the organisation has urged healthcare providers to be extra vigilant when dealing with patients displaying limb weakness and mobility issues.
If you like this story, share it with a friend!
You can share this story on social media: