New 'nightmare bacteria verging on untreatable' now in every US state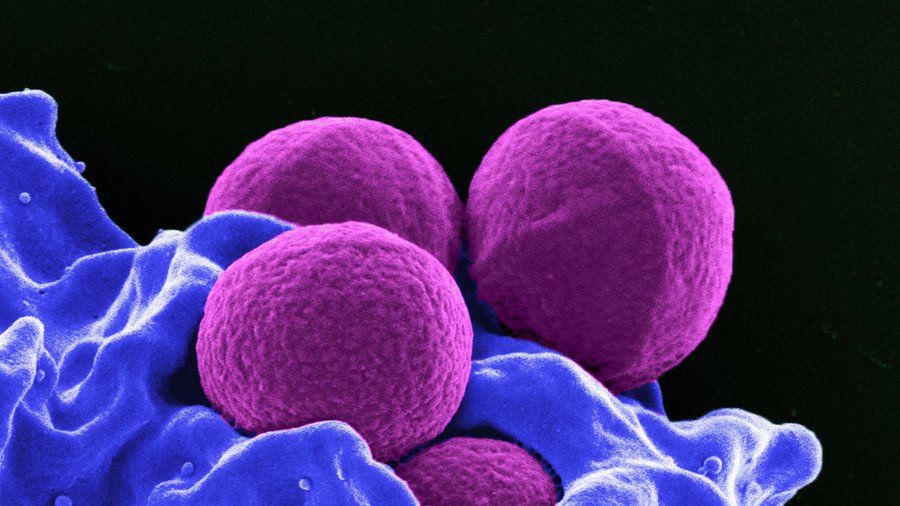 The Center for Disease Control and Prevention is warning Americans about a drug-resistant "nightmare bacteria" that has spread to every state after more than 200 cases last year.
More than 23,000 Americans die each year from infections caused by drug-resistant germs, according to the CDC, and last year a first-of-its-kind nationwide study uncovered 221 instances of a rare antibiotic resistant (AR) "nightmare bacteria". It mostly afflicts people either in or visiting hospitals and nursing homes.
READ MORE: Antibiotic-resistant 'superbug' reaches the US for the first time, sets root in Penn.
It's thought the number of cases is actually higher as only certain labs in each state were involved in the study, explained the CDC in a Vital Signs report released Tuesday. The health officials warn that the new and highly-resistant germs are "constantly developing and spreading."
"Essentially, we found nightmare bacteria in your backyard," said Dr. Anne Schuchat, Principal Deputy Director of the U.S. Centers for Disease Control and Prevention to the Associated Press. "These verge on untreatable infections."
Early and aggressive action is key, the organizations say, to preventing the further spread of the bacteria. In an effort to prevent the germs from developing into life-threatening infections, a new CDC national lab network has been launched to improve identification of the extreme bacteria across all 50 states, five large cities and Puerto Rico. An early alarm system has also been put in place for when new cases emerge.
Along with their national containment plan, the CDC recommends the public keep their hands and any cuts on their skin clean, stay up to date with vaccinations and inform their doctor if they've recently received any healthcare in another country.
Think your friends would be interested? Share this story!
You can share this story on social media: