Six cases of rare polio-like neurologic illness 'with no cure' confirmed in Minnesota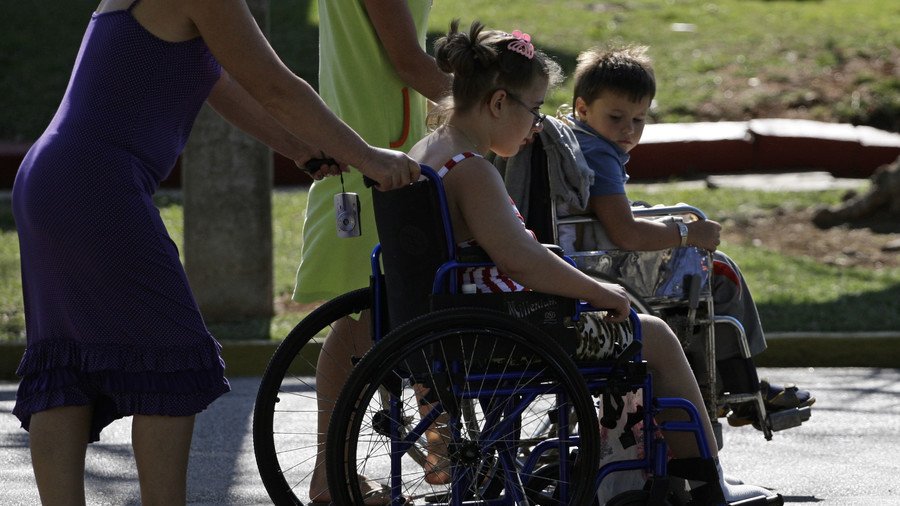 Minnesota has reported an outbreak of a rare condition of the nervous system that has affected six children across the state. No single cure exists for acute flaccid myelitis (AFM), which can cause death in its most severe cases.
While the rare condition, which results in acute muscle weakness and the loss of muscle tone in the arms or legs, typically strikes one patient in the Midwestern US state annually, six children under the age of ten were hospitalized with it in Minnesota, starting from mid-September, the Department of Health (MDH) reported. Cases of AFM were confirmed in the Twin Cities, central Minnesota and northeastern Minnesota.
"MDH disease investigators are working aggressively with health care providers to gather information about the cases," state health officials said in a statement. "The department is also in contact with the Centers for Disease Control and Prevention (CDC) to share information."
The acute cases of the sickness, also known as Enterovirus 68 (EV68), could lead to a dysfunction of the nerves controlling the head and neck, with noted facial weakness, drooping of the eyes and difficulty swallowing all potentially developing in patients. AFM's most severe cases could lead to respiratory failure and eventually death, if the muscles responsible for breathing become too weak to carry out their functions.
Parents noticing any of the AFM symptoms in their children are urged to contact their doctors immediately. As far as prevention goes, people are being advised to limit exposure to germs, to avoid mosquitos and to update vaccinations, especially the one against polio.
The United States witnessed an outbreak in the neurologic illness back in the summer of 2014. Minnesota saw three EV68 cases that year, with 120 patients diagnosed with the ailment in 34 states. In the last four years, 362 cases of AFM were reported in the US.
READ MORE: 6yo Washington State boy may have died from mysterious paralysis-causing disease
Despite conducting "extensive lab testing on specimens from patients" the Centers for Disease Control and Prevention (CDC) pointed out that they still have no clue "what pathogen (germ) or immune response" causes AFM. However, patients' symptoms are similar to "complications of infection with certain viruses, such as poliovirus and West Nile virus," CDC believes. While the medics believe the condition can be triggered by viral infections, environmental and genetic factors may also contribute to the sudden development of the malady.
Currently, there is no specific treatment to tackle AFM. Doctors can only intervene on a case-by-case basis and can recommend immunoglobulin, corticosteroids, plasma exchange and antiviral therapy as a potential therapy. Complete recovery can take several months.
Like this story? Share it with a friend!
You can share this story on social media: