She hit me first! 'Porn lawyer' Avenatti arrested on suspicion of domestic violence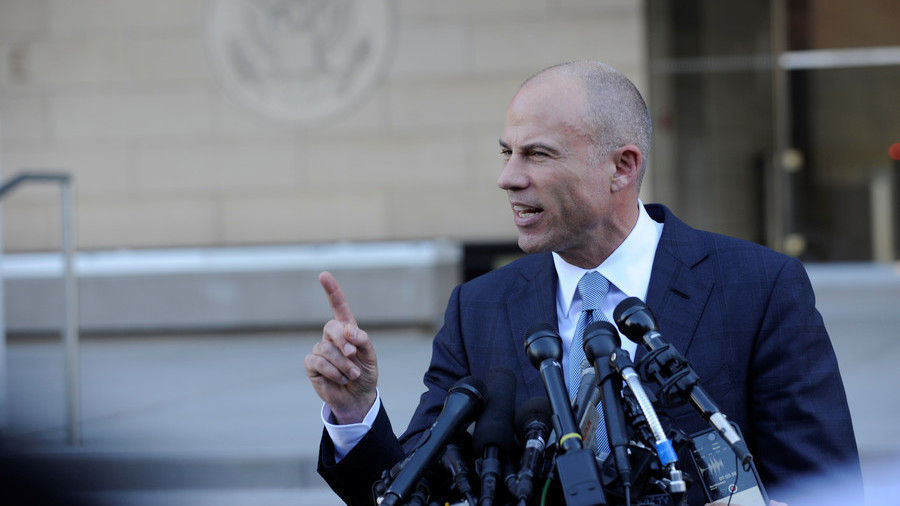 Controversial attorney Michael Avenatti, who represented adult film actress Stormy Daniels and claimed Justice Brett Kavanaugh was a gang rapist, was arrested on allegations of felony domestic violence in Los Angeles.
Avenatti was arrested at an apartment complex in Century City, celebrity gossip outlet TMZ reported on Wednesday afternoon, citing unnamed law enforcement sources. A woman filed a police report saying that Avenatti hit her, and TMZ's sources described her face as "swollen and bruised" with "red marks" on both cheeks.
"A report for domestic violence was taken yesterday and an individual has been arrested for that report today and he is in the process of being booked," a Los Angeles Police Department spokesperson told The Hill. Multiple other news outlets have confirmed that Avenatti was the one arrested.
While other outlets offered little in the way of details, TMZ reported that the alleged domestic violence incident happened on Tuesday, when Avenatti kicked the woman out of the apartment. Police showed up at her request on Wednesday, when she came to retrieve her possessions.
When Avenatti showed up, he yelled "She hit me first" and "This is bulls**t," before getting detained by officers, according to TMZ.
The woman's identity has not been revealed. Avenatti's estranged wife Lisa Storie-Avenatti, who filed for divorce in November 2017, was not involved in the incident, her attorneys told BuzzFeed. They added that "there has never been domestic violence in her relationship with Michael and that she has never known Michael to be physically violent toward anyone."
Avenatti gained fame - or notoriety - as the attorney for Stormy Daniels, the porn actress who claimed to have been paid off by President Donald Trump's attorney Michael Cohen to keep quiet about their alleged 2006 affair. He spent months as a fixture on CNN and MSNBC, basking in the adulation of the anti-Trump #Resistance and pledging to bring down the president.
While Cohen ended up pleading guilty to misuse of campaign funds, the case has not impacted Trump at all. Undeterred, Avenatti challenged Trump's son Donald Jr. to a MMA fight, expressed presidential ambitions for 2020, and got involved in the Democrats' efforts to derail the nomination of Judge Brett Kavanaugh to the US Supreme Court.
Avenatti claimed his client Julie Swetnick witnessed Kavanaugh spiking punch at high school "rape parties." FBI could not find any corroboration for those claims. NBC News recently admitted they sat on information that would have shown Swetnick's allegations were false. Both Avenatti and his client were referred to the FBI for perjury by the Senate Judiciary Committee.
He has also been involved in a long-running feud with Fox News host Tucker Carlson, who dubbed him a "creepy porn lawyer," going so far as to accuse Carlson of "assaulting" a gay Latino immigrant at a country club.
Avenatti's critics on the conservative side took no small amount of glee in his predicament.
Think your friends would be interested? Share this story!
You can share this story on social media: