Anti-Trump champion Avenatti says 2020 Dem nominee 'better be white man'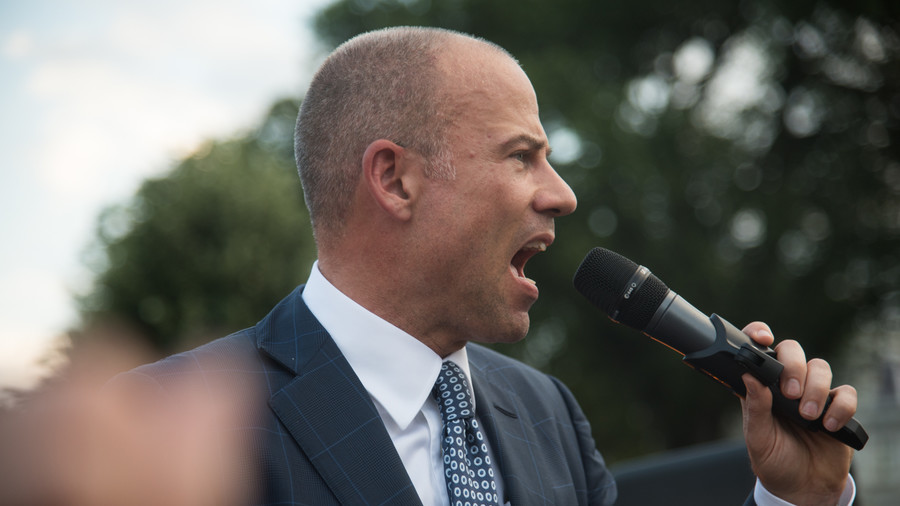 Lawyer Michael Avenatti, a self-appointed advocate for all women, is facing online wrath after saying that Democrats should pick a "white male" to run for president in 2020, as his arguments would "carry more weight."
Avenatti, the firebrand lawyer representing porn star Stormy Daniels in her legal case against US President Donald Trump, has faced massive backlash after he told Time in the interview that it will take a white male to beat Trump in 2020. Coincidentally, Avenatti himself fits the bill perfectly.
"I think it better be a white male," Avenatti said, as quoted by the newspaper. The lawyer argued that being a white male himself helped him to represent women, such as Daniels, and mothers of migrant children.
When you have a white male making the arguments, they carry more weight.
Avenatti added that although he does not believe this treatment to be fair, it is presently the case. The lawyer, who has gained prominence for representing Daniels, with whom Trump allegedly had sex in 2006, is considering a presidential run.
The interview was met by a barrage of condemnation on Twitter, with people accusing the lawyer of perpetuating white supremacist stereotypes. The indignation has been bipartisan, voiced both by liberal and conservative commentators.
Some have accused the embattled lawyer of being racist.
"You perpetuated a myth of supremacy, do you get that? Do you understand how that makes nonwhite males feel?" Bakari Sellers, former South Carolina representative, wrote.
In a futile attempt to weather the raging storm, Avenatti took to Twitter himself to respond to criticism. He wrote that he has been an advocate for female empowerment and constantly stresses a need for white men to "step up and call out" other white men for bigotry and sexism in his speeches.
Initially, Avenatti denied that he had even made the remark, calling Time Magazine's reporting "complete bulls" that took his words out of context.
The magazine, which firmly stood by its report, then published a partial transcript of the interview, leaving Avenatti little room to squirm.
The transcript shows that when asked if he "really" believes that the only person who can defeat Trump is a "white male," Avenatti quite vigorously doubles down, saying that the Democrats are doomed in any other scenario.
I think if the Democrats nominate anyone other than a white male at the top of the ticket, they're gonna lose the election. I'd be willing to bet anything. I feel highly confident in that.
The remark could spell a swift fall from grace for the one-time liberal media darling (CNN made a move to disown him mere hours after the scandal erupted), and cut short his chances as Trump's 2020 rival, although it is far from the only problem Avenatti faces.
On Thursday, The Senate Judiciary Committee asked the FBI to investigate Avenatti and his client, Supreme Court Justice Brett Kavanaugh's gang-rape accuser Julia Swetnick, for fraud, false statements, and obstruction of justice.
Earlier this week, Avenatti was ordered to pay $4.85 million in a lawsuit brought by his former legal firm partner.
Like this story? Share it with a friend!
You can share this story on social media: