Fraud & obstruction: FBI may probe Kavanaugh accuser Swetnick & lawyer Avenatti over lying to Senate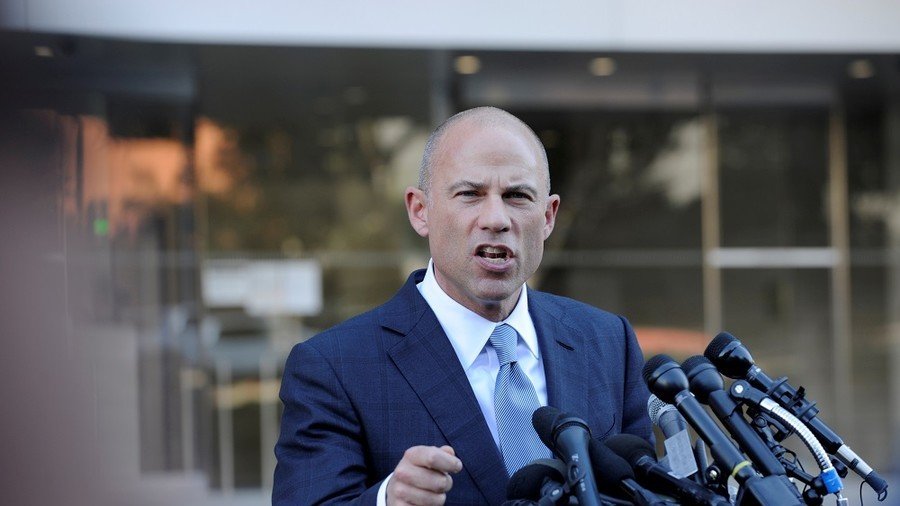 The Senate Judiciary Committee has asked the FBI to investigate Julie Swetnick and her lawyer Michael Avenatti for fraud, false statements, and obstruction over their accusations against then-Supreme Court nominee Brett Kavanaugh.
In a letter sent to the FBI and the Department of Justice on Thursday, committee chair Sen. Chuck Grassley (R-Iowa) makes a criminal referral against Swetnick and Avenatti for three felonies, ranging from conspiracy to defraud the US and making false statements to the Senate, to obstructing a federal investigation. The 12-page letter is followed by 17 pages of attachments.
Kavanaugh was nominated by President Donald Trump to replace the seat on the US Supreme Court vacated by the retirement of Justice Anthony Kennedy. Democrats mounted a widespread campaign to stop his confirmation, culminating in Dr. Christine Blasey Ford claiming Kavanaugh had attempted to sexually assault her in the early 1980s while they were at a high school party.
It was at this point that Avenatti, who gained fame and notoriety by representing porn actress Stormy Daniels in a lawsuit against Trump, produced Swetnick as another accuser, who claimed that Kavanaugh took part in gang rape parties at the time.
As Grassley's letter notes, all of the Democrats on the committee demanded a "reopening of the FBI investigation to examine all of the allegations against Kavanaugh or withdrawal of his nomination" in the light of "shocking new allegations detailed by Julie Swetnick."
Committee staff expended a large amount of time and effort investigating Avenatti and Swetnick's claims, Grassley wrote, "diverting significant resources to the effort." They tried interviewing Swetnick, but Avenatti refused.
Grassley criminally referred Avenatti and Swetnick to DOJ/FBI for three specific felonies: conspiracy to defraud the U.S., material false statements to federal officials, and deliberate obstruction of a federal investigation (18 U.S.C. 371, 18 U.S.C. 1001, 18 U.S.C. 1505).

— Sean Davis (@seanmdav) October 25, 2018
They did, however, speak to "ten associates of Ms. Swetnick who knew her at various times in her life ranging from junior high to the present day," and found no information to corroborate her statements. "On the contrary, they received substantial information calling into question her credibility," Grassley wrote, adding that it appears Swetnick "has a history of making false legal claims and false accusations of sexual misconduct."
Avenatti "also apparently has a history of claiming to have anonymous clients who never materialize in any verifiable form," Grassley noted, adding that after examining numerous press reports questioning Avenatti's credibility, committee investigators "determined that delving into additional ones would be beating a dead horse."
"When charlatans make false claims to the Committee – claims that may earn them short-term media exposure and financial gain, but which hinder the Committee's ability to do its job – there should be consequences. These laws exist to ensure there are," he concluded in the letter to the FBI and the DOJ.
Maybe if Grassley was actually a lawyer that knew something about the law, he would realize what he has done. He just opened up Pandora's box as it relates to Justice Kavanaugh's conduct. It is Christmas in October!

— Michael Avenatti (@MichaelAvenatti) October 25, 2018
In response, Avenatti welcomed the investigation, arguing it would prove far more damaging to Justice Kavanaugh than himself or Swetnick.
"This is clearly political," he told Fox News. "And fortunately for us, Senator Grassley isn't too smart – or I should say bright. This was a major mistake on his part. He just cracked open the door and I'm going to drive a Mack truck through it."
After Republicans agreed to the Democrats' demands for an FBI investigation, Kavanaugh ended up getting cleared of all charges, confirmed by the Senate, and sworn in on October 6 as the newest associate justice of the Supreme Court.
Like this story? Share it with a friend!
You can share this story on social media: