Double standard? Rachel Maddow roots for #Resistance on Twitter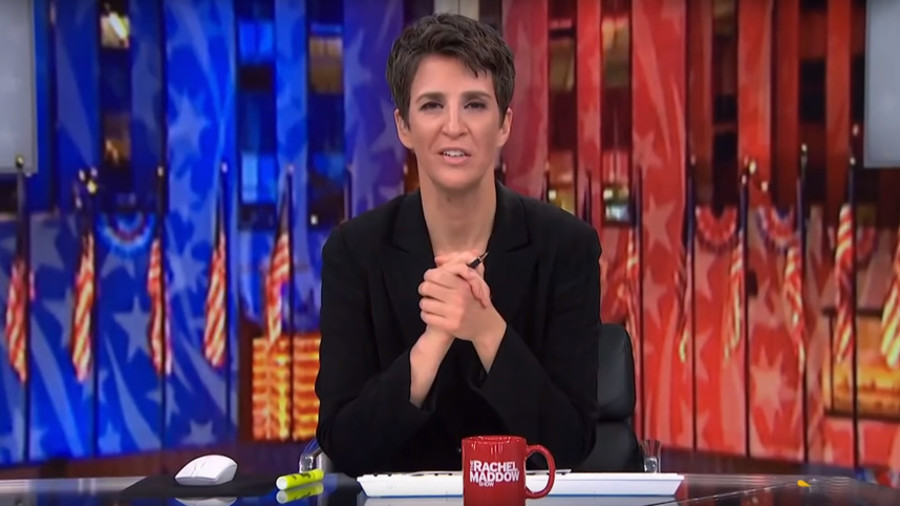 With protests planned over the resignation of Attorney General Jeff Sessions, MSNBC's Rachel Maddow dropped her pretense of journalistic objectivity and took to Twitter to encourage the Resistance.
The AG's departure on Wednesday at the request of President Donald Trump caused alarm on the left, especially since his replacement, Matthew Whittaker, once criticized Special Counsel Robert Mueller's 'Russiagate' investigation and suggested that a new Attorney General could reduce Mueller's budget to "so low that his investigation just grinds to a halt."
READ MORE: Trump's clash with CNN descends into farcical debate over who touched a female intern
Immediately, liberal groups started organized protests, due to hit the streets of 900 American cities on Thursday evening. The demonstrations are for the most part organized by MoveOn and Indivisible.org, a liberal activist group made up of former Congressional staffers.
For the chance to oppose Trump, MSNBC's Rachel Maddow was more than willing to do her part in getting the word out.
"It's happening," she wrote on Twitter. "This is the 'Break Glass in Case of Emergency' plan to protect the Mueller investigation. We knew this would happen at some point – the day has arrived."
The TV host also retweeted a map of protest locations, and helpfully directed her 9.5 million followers to a site where they could join up or organize their own demonstrations.
A journalist on the surface, Maddow's gloves come off when it comes to covering the Trump administration. In addition to her latest call to action, Maddow has pretended to cry on TV when covering Trump's immigration policy, has devoted an inordinate amount of airtime to the wildest Trump/Russia fan fiction, and greeted the president's electoral victory two years ago to the day with an onscreen meltdown of epic proportions.
Activism-as-journalism has come to be expected in the age of Trump, but some sides are held to different standards than others. Like Maddow, Fox News' Sean Hannity is an opinionator, not a 'just the facts, Jack' journalist. Yet Hannity was slammed for appearing at one of President Trump's rallies in Missouri on Monday. Fox News management released a statement saying "Fox News does not condone any talent participating in campaign events," and said that the problem has been "addressed" without elaborating as to how.
Hannity claimed in his defense that his appearance on stage with Trump, who complimented the Fox host on his network's coverage of his administration, was "not planned."
While they may come from opposite sides of the political spectrum, Maddow and Hannity seem to have plenty in common. However, it seems unlikely that Maddow's online activism will earn her anything like the dressing-down given to Hannity by Fox.
Think your friends would be interested? Share this story!
You can share this story on social media: