Police identify California bar mass shooting suspect as former marine Ian David Long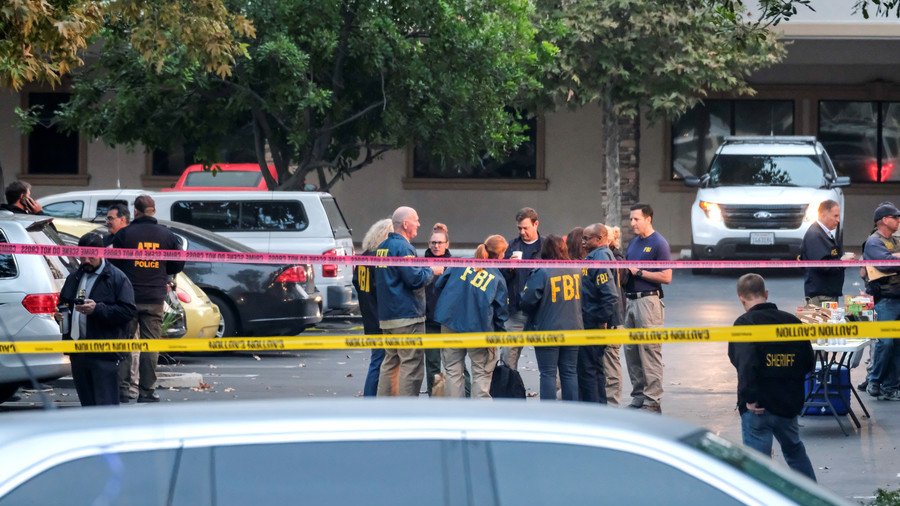 The gunman who shot and killed 12 people in a California bar, popular for live country music and packed with college students, has been identified as an Afghanistan war veteran serving in the Marine Corps, Ian David Long.
The 28-year old suspect entered the Borderline Bar & Grill in Thousand Oaks, California on Wednesday night before opening fire with a Glock 21 .45 caliber semi-automatic handgun - a popular model model in California - and reportedly throwing smoke bombs.
Twelve victims died, including a security guard outside the bar and a sheriff's deputy who was among the first to respond to the shooting. Long was also found dead at the scene, with preliminary investigations indicating that he took his own life before SWAT team members stormed the building.
Ventura County identified the slain deputy as Sergeant Ron Helus. The first civilian victim identified so far is Cody Coffman, 22.
The bar is a popular hot spot for college students, with many attending the weekly college country music night hosted at the venue.
Little other information is known about Long, with police currently waiting on a warrant in order to search his house, where he is said to live with his mother.
Ventura County Sheriff Geoff Dean confirmed that Long was a veteran and that he had served with the United States Marine Corps.
Long joined the Marines in 2008 and rose to the rank of corporal before leaving active service in 2013, Joseph Butterfield, a Marine spokesman, told Reuters. He served in the war in Afghanistan for seven months, beginning in late 2010, and was awarded multiple ribbons, commendations, and medals.
The shooter was deployed to Afghanistan during the period when the US sustained the most casualties of the entire war: 2010-2011 https://t.co/UmiZ4lSnlV

— Michael Tracey (@mtracey) November 8, 2018
Sheriff Dean added that while Long's firearm was legally purchased in Ventura County, Long used an illegal extended magazine clip in order to carry more ammunition. The exact number of rounds used in the attack is still being investigated. Some witnesses reported that Long used a smoke device as he went on a shooting rampage, but the sheriff said no evidence of this has been found so far.
READ MORE: 'He shot a lot, at least 30 times': Borderline Bar attack witnesses recall terrifying ordeal
The law enforcement had several interactions with Long, the most recent in April of this year with police responding to a disturbance of the peace call at his residence.
Describing him as "somewhat irate," and "acting a little irrationally" at the time, Dean said a mental health team was called to assess Long's mental health, but he was cleared and no further action was taken.
Previous incidents had included a minor traffic collision and in 2015, Long was the victim of battery in another bar in Thousand Oaks.
Think your friends would be interested? Share this story!