Supreme Court Justice Ruth Bader Ginsburg taken to hospital after fall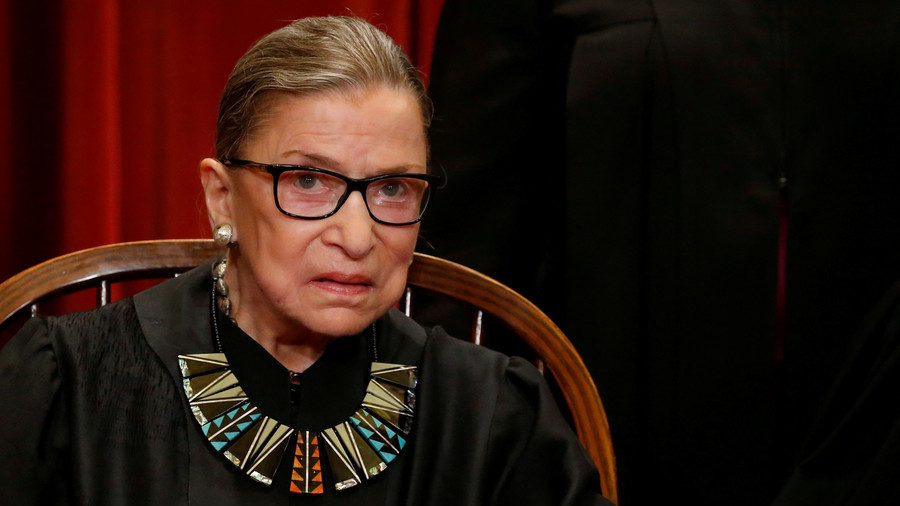 Justice Ruth Bader Ginsburg, the leading liberal-leaning member of the US Supreme Court, has been taken to hospital on Thursday morning. She fell in her office on the previous night.
According to the Supreme Court's Public Information Office, the 85-year-old fractured three ribs on her left side during the fall.
She is being treated at George Washington University Hospital in Washington, D.C.
The incident, relating to the health of a member of the top court in America, may fuel fears among the blue political camp that the Trump administration would be able to appoint yet another conservative justice and potentially overturn previous decisions on issues like abortion.
Ginsburg has served on the court since 1993 and is the oldest of the nine justices. Should she be unable to continue serving, Trump will chose a replacement for her, which would likely change strengthen the current five-to-four conservative majority.
The confirmation for the US President's previous pick, Brett Kavanaugh, who replaced Justice Anthony Kennedy after his retirement, became a highly divisive process. Not only was Kavanaugh perceived as tipping the balance of views in the Supreme Court, but also he was appointed after allegations of sexual misconduct were put against him.
Think your friends would be interested? Share this story!
You can share this story on social media: