Boeing's new 737 MAX may 'abruptly dive' due to errors – media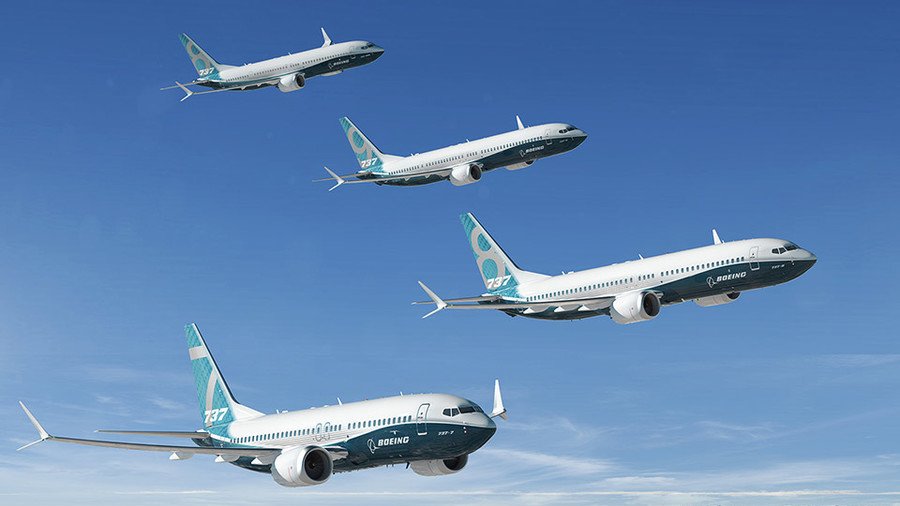 Following the deadly 737 MAX 8 crash in Indonesia, Boeing is preparing to alert airlines that errors in its newest aircraft series can make the plane "abruptly dive," Bloomberg revealed.
The bulletin from Boeing will say that erroneous readings from the jet's flight-monitoring system can cause the planes to "abruptly dive," the news agency reported on Wednesday, citing a person familiar fight the company's plans.
According to the report, the warning is based on the investigation of the Lion Air Flight 610 crash in Indonesia. On October 29, a Boeing 737 MAX 8 aircraft crashed in the sea shortly after takeoff, killing all 189 people on board.
Data extracted from the flight recorders revealed that the aircraft experienced problems with airspeed indicators during its last four flights.
The 737 MAX is Boeing's newest and most advanced aircraft series, as well as the company's bestseller. The jets have been in high demand and enjoyed a good reputation as safe and reliable carriers.
However, last year Boeing had to briefly ground its 737 MAX fleet as discrepancies were found in its engines. Later, several jets were grounded by India's Jet Airways, also due to engine problems.
Boeing Russia declined RT's request to comment on the matter, referring to an earlier statement Boeing made following the crash.
Think your friends would be interested? Share this story!
You can share this story on social media: