All 189 aboard Indonesian Boeing are 'likely' dead – authorities (PHOTO, VIDEO)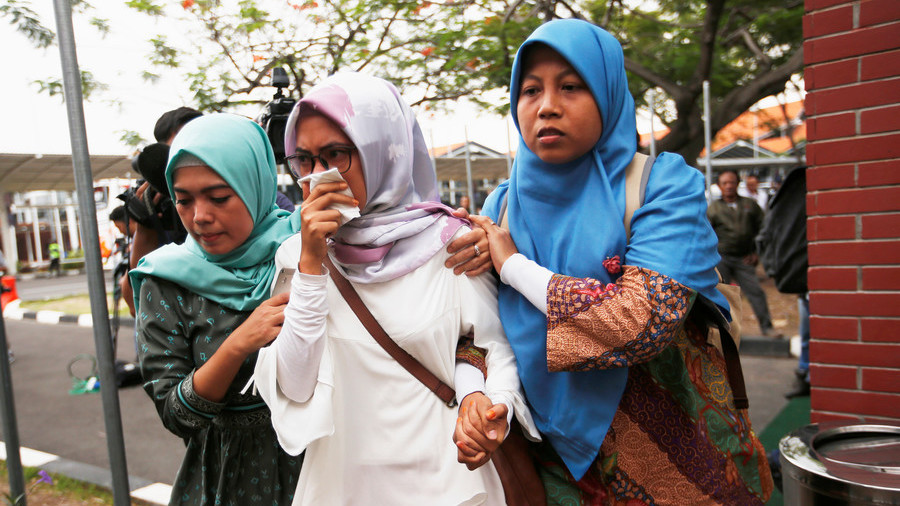 All 189 people on board the ill-fated Indonesian Boeing 737 MAX 8 plane, which crashed in the sea on Monday, have "likely" died, search and rescue officials announced.
"I predict there are no survivors, based on body parts found so far," the chief of the nation's search and rescue agency, Bambang Suryo, said. The chilling forecast came out as the operation to locate and recover the wreckage continues.
READ MORE: 189 feared dead in 1st ever Boeing 737 MAX 8 crash in Indonesia
The packed Lion Air flight JT610 lost contact with ground control 13 minutes after takeoff in Jakarta. Debris from the aircraft as well as passengers' personal belongings were located floating in the Java Sea, as a massive rescue team was deployed to the crash site.
The first-response team has been sweeping the area with divers and ROVs. The rescuers managed to recover a number of bodies and body parts from the water. The images, posted by the Indonesian National Search and Rescue Agency, show body bags transported from the crash site. Oxygen tanks, women's handbags and wallets, all in bad condition, were also found among the debris, the officials reported.
If indeed no survivors are found, this would be the second-deadliest commercial aviation incident in Indonesian history. In 1997, an Airbus A300B4, operated by Garuda Indonesia, crashed into mountainous terrain, killing all 234 people on board.
The aircraft was brand new and considered among the most advanced planes in the airline's fleet, as were the first Boeing 737 MAX 8s that were delivered to Lion Air a little more than a year ago.
Indonesian President Joko Widodo said that the authorities are doing everything they can "to locate the victims." He ordered the National Commission for Transportation Safety to launch a probe into the crash.
Like this story? Share it with a friend!