UK govt blasted over RAF training of 102 Saudi pilots as Yemen war rages on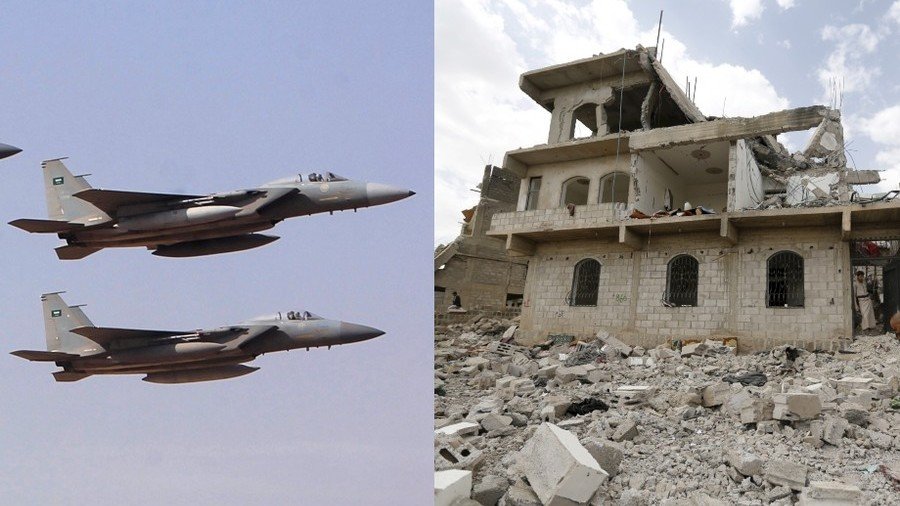 The RAF trained dozens of Saudi pilots in the past ten years, the UK admits, despite the Gulf country's controversial role in the Yemen war. The disclosure prompted accusations that the government may have 'blood on its hands.'
Britain's Royal Air Force trained 102 Saudi pilots at its bases across the country in the past ten years. The figure has been recently revealed by Armed Forces Minister Mark Lancaster in an answer to a parliamentary question by Carmarthen East and Dinefwr's MP Jonathan Edwards.
The figure comes amid ongoing concerns over UK arms sales to Saudi Arabia as the latter has been carrying out a bombing campaign against the Houthi rebels in Yemen for the past three years. Human rights organizations allege Saudi Arabia is targeting civilian infrastructure, something which would constitute a war crime, while there is fear UK arms are being used in the conflict.
News of the RAF training the Saudi pilots prompted Shadow Foreign Secretary Emily Thornberry to urge the Tory government to "come clean" on its role in the war.
"When they are not just selling Saudi Arabia the planes and bombs it is using to kill civilians in Yemen, but training the pilots who are flying those planes and dropping those bombs, the government needs to be asked: is the blood of Yemen's children on your hands?", Thornberry said, the Mirror Online reports.
British Foreign Secretary Jeremy Hunt on Monday called on the UN Security Council to come up with a peace deal that can put an end to the war which has cost the lives of thousands and left millions in need of assistance. Hunt said the UK would agree to a UN-brokered resolution after previously rejecting it and being accused of siding too much with Saudi Arabia during the conflict.
The appeal, which followed the UN claiming Yemen is on the brink of the world's worst famine in 100 years, prompted fresh calls for London to quit selling arms to the Gulf Kingdom. Campaign Against Arms Trade (CAAT) claims the UK has licensed almost £5 billion worth of arms sales to Saudi Arabia since the Yemen war broke out.
You can share this story on social media: