'2 can play that game': Trump threatens Senate probes into Dems, as House investigations loom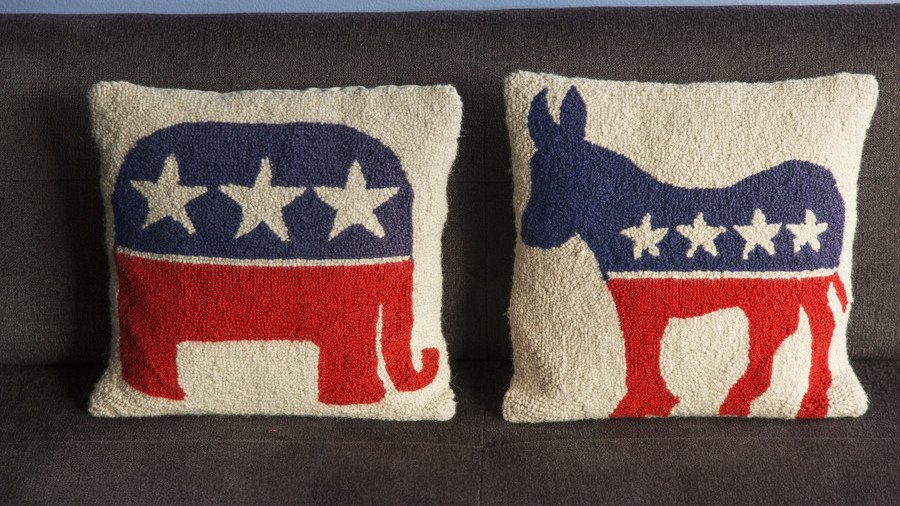 Donald Trump threatened the Democrats with Senate probes into alleged leaks of "classified information," while the party that has just taken over the House vows to hold the president "accountable."
Trump warned the Democrats against "wasting" taxpayer money on House investigations into his administration, issuing a thinly-veiled threat on Twitter.
"If the Democrats think they are going to waste Taxpayer Money investigating us at the House level, then we will likewise be forced to consider investigating them for all of the leaks of Classified Information, and much else, at the Senate level. Two can play that game!" Trump tweeted. The president stopped short of naming the exact leaks he meant.
The presidential "warning" follows the midterm election success of the Democrats, who secured a majority in the House of the Representatives. The Republicans, however, retained the upper hand in the Senate.
The House victory seems to have inspired the Democrats, as several of them have already vowed to launch probes into Trump's activities. Representative Elijah Cummings, who is expected to lead the House Oversight Committee, promised to finally hold the administration "accountable."
"The most important thing for the Oversight Committee to do is to get back to regular order by obtaining documents and interviewing witnesses, and actually holding the Trump administration accountable to the American people," Cummings told Reuters.
The probes will be conducted in a proper fashion, and no, the Democrats' activities won't resemble a medieval inquisition, according to Rep. Gerry Connolly. Securing the majority will restore checks and balances in the government, which has entirely lacked "oversight and accountability" for the past two years, he added.
READ MORE: Blue wave? Democrats win House, but it looks more like a trickle
"We can't look like Torquemada in the Spanish Inquisition. It has to be fact-based, methodical, meticulous and well-grounded. And judicious. But I believe we are more than capable of doing that. We've done it before," Connolly told CNN.
Like this story? Share it with a friend!
You can share this story on social media: