Woman takes nightclub bouncer out in chokehold after mistaking him for groper (VIDEO)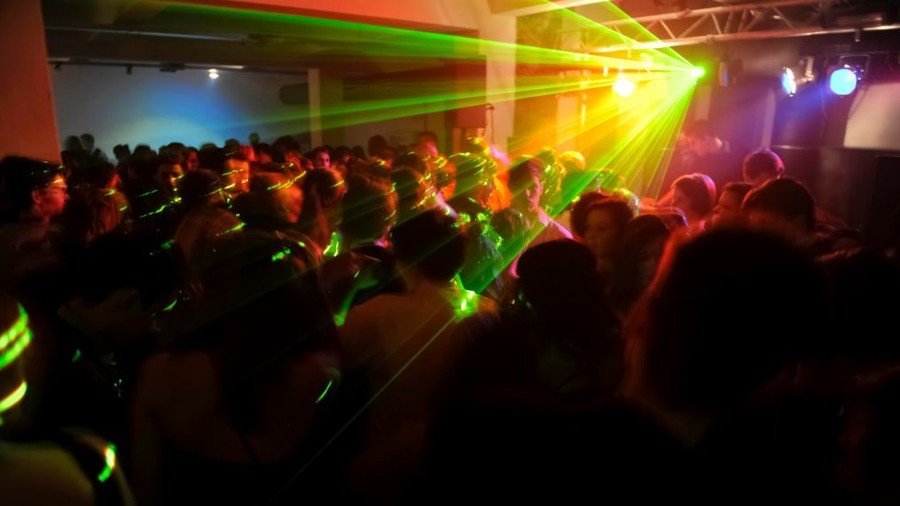 New York police have released footage of a terrible misunderstanding which saw a female clubber choke out a bouncer who she mistakenly believed had groped her bottom
CCTV footage of the violent incident was captured inside a Plattsburgh, New York nightclub on October 20. It shows how clubber Kierah Lagrave was standing at the Five1Eight Nightclub bar when she received a pat on the bottom by a female companion.
READ MORE: 'I'm a fascist': Man attacks commuters on Rome train, leaves woman covered in blood (VIDEO)
However, Lagrave apparently thought a passing staff member had touched her and she proceeded to choke the male bouncer unconscious.
Plattsburgh Police Department have now charged Lagrave over the strangulation. Footage of the bizarre incident reveals that the five-foot-one woman snapped her arms around the neck of the unidentified man before he collapses to the ground.
READ MORE: Selfie fall: Gallery-goers drop Dali and Goya pieces while snapping pics (VIDEO)
To complete the perfect storm, the bouncer claims he did not initially resist because he thought the chokehold attack was perpetrated by a friend joking around.
Like this story? Share it with a friend!
You can share this story on social media: