'One less good nurse': Woman's firing over Beyonce costume reheats blackface debate (PHOTOS)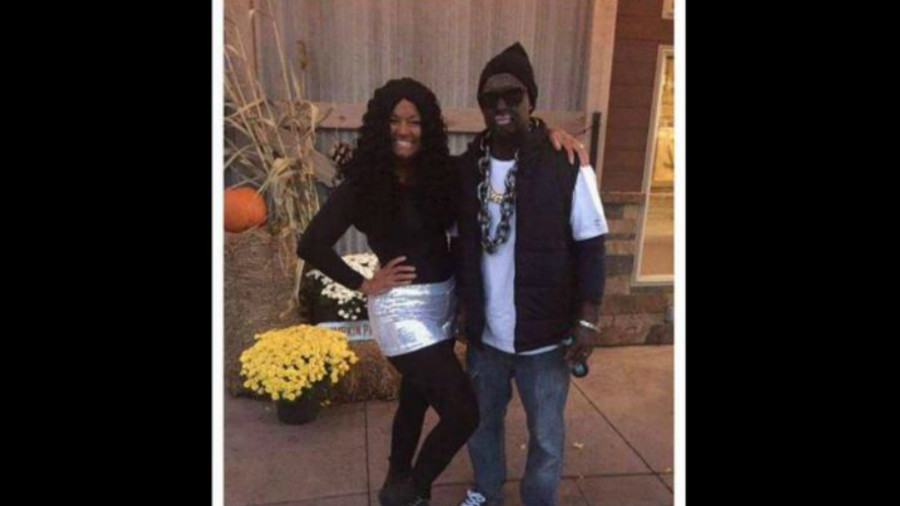 A nurse in Kansas City has been unceremoniously fired after Facebook users complained to her employers that her Halloween costume of Beyoncé was racist. The swift sacking has once again sparked a debate about internet outrage.
Less than a week after NBC host Megyn Kelly was fired for defending blackface costumes, arguing that she failed to see the racism in them, nurse Shelbi Elliott-Heenan's and her husband Jasmond Heenan dressed up as Beyoncé and her husband Jay-Z.
The PC brigade quickly sharpened their pitchforks and lit their torches, with outrage spreading like digital wildfire. One local activist contacted Saint Luke's East Hospital, where Elliott-Heenan worked, to complain directly.
The hospital swiftly condemned the costume and Elliott-Heenan soon found herself unemployed. "While it is against Saint Luke's policy to comment on specific personnel matters, we can confirm that this individual is no longer a Saint Luke's employee," it said in a statement.
"Saint Luke's is deeply committed to our culture of diversity and inclusion. It is fundamental to who we are as an organization and we vigorously protect it on behalf of all our patients and employees and expect those who represent us to do the same."
Heenan's Facebook account has since been deactivated. However, before it was taken down, internet sleuths managed to dig through her profile and unearth her dressed in blackface as a member of Beyoncé's old girl group Destiny's Child in 2009, according to Fox4KC.
"The fact that this racist behavior persists is simply an indication that our racist history is not past, basically," Matthew Osborn, associate professor of early American history at UMKC, told the TV station.
Both this and the recent Megyn Kelly episode have reignited the somewhat contrived and often hypocritical outrage about blackface in popular culture.
Late-night talk show host Jimmy Kimmel and comedian Sarah Silverman have both somehow maintained lucrative careers in the spotlight despite committing the fireable offense of donning blackface on TV before.
READ MORE: Blackface only for liberals? NBC cancels Megyn Kelly's show amid uproar about double standards
Indeed, online commenters argued that the mob justice of getting people fired from their jobs for perceived cultural insensitivity was bulldozing any hopes of having productive and educational online discussions and may even exacerbate the problem.
"She dressed up as a singer and because the singer she chose to be was black she is racist??? What the heck grow up. She should not have been fired," one Facebook user wrote.
"I do think that maybe she is unaware of the 'blackface' controversy this day in age… she's an intelligent woman and this was a bad choice… she's a great nurse… now there will be one less good nurse to care for people… maybe some education and teaching could have been a better way to handle the situation," said another.
You could try and educate people and teach empathy instead of completely destroying someone's life because of a mistake they may not have understood they were making.
Others pointed to the hypocrisy in popular media surrounding the inverse of blackface, used to comedic effect in the film White Chicks and by comedian Dave Chappelle on his eponymous show.
"We need to do better at teaching history and we also need to be more integrated. We need to encourage relationships with people who are not like us and that's a very deliberate thing, It has to be done," Dr Makini King with the University of Missouri-Kansas City's Diversity and Inclusion Division, told KCTV5, while also arguing that firing people isn't always necessary.
"We have to be able to make the repairs in order to be progressive in creating justice. It can't just be punished and then the conversation is over," she said.
Think your friends would be interested? Share this story!