Blackface only for liberals? NBC cancels Megyn Kelly's show amid uproar about double standards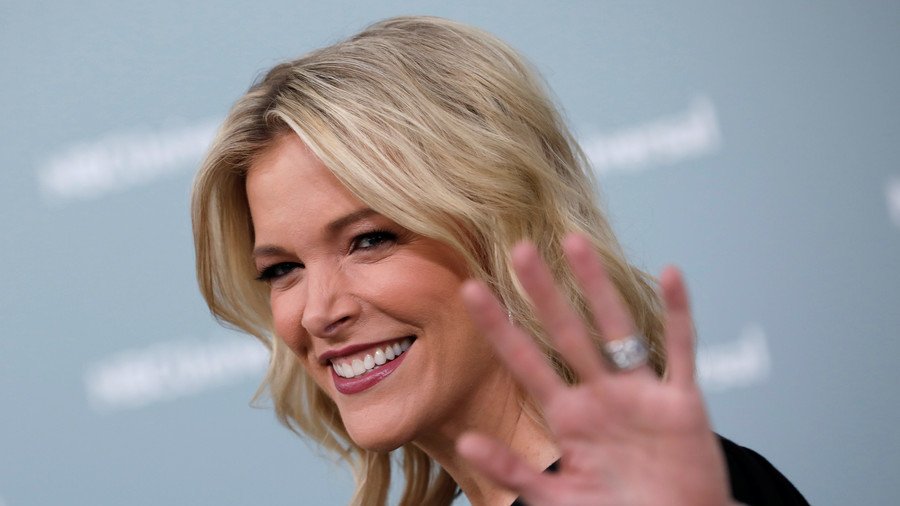 NBC's 'Today' show with Megyn Kelly is on the way out, making her departure from the network official. But the reason for her exit – comments she made about 'blackface' costumes – has come under scrutiny.
NBC has said it is canceling 'Megyn Kelly Today' and will replace her show with 'Today' anchors.
The 'Today' show – which Kelly co-hosts – disclosed on Friday that their soon-to-be ex-colleague "is in talks with the network about her imminent departure."
Today show correspondent Morgan Radford stressed that the "exact details" of the negotiations remain unclear. Kelly was more than a year into a three-year, $69 million contract with NBC.
Her departure comes just days after the host made what many described as insensitive and racist comments about 'blackface'.
"You truly do get in trouble if you are a white person who puts on blackface at Halloween or a black person who puts on whiteface for Halloween," she said during her show on Tuesday. She added that when she was growing up, wearing blackface was acceptable "as long as you were dressing like a character."
Kelly apologized for the comment in a letter to NBC staff, and made an on-air apology on Wednesday at the start of her program. She did not appear on air on Thursday – sparking reports that she was already on her way out at the network. Kelly has apparently also fired her talent agency, ACA, and hired a powerful Hollywood litigator to help her with negotiating her exit.
But some have pointed out that other well-known television personalities have done far worse than Kelly – and have seen their careers blossom, as opposed to getting the boot. A friendly reminder from the Daily Caller reveals that Kelly's alleged misdeed is small potatoes compared to the antics of other celebrities – who have actually donned blackface.
Jimmy Kimmel, who hosts a popular late-night talk show broadcast on ABC, once did a skit on his now-defunct comedy program, "The Man Show," in which he portrayed former Utah Jazz basketball star Karl Malone. Kimmel wasn't just in blackface – his entire body had been painted black.
Comedian Sarah Silverman donned blackface in a comedy sketch from 2007, and television host Jimmy Fallon once portrayed Chris Rock in a Saturday Night Live skit from 2000 – wearing blackface, of course.
While these stunts received their fair share of criticism, all three of the liberal-minded celebrities have become common fixtures on American television. Kelly – despised by American liberals as a Fox News turncoat – was apparently not afforded the same wide berth.
Kelly's imminent exit also coincides with a bizarre segment on Dr. Phil – which was apparently allowed to air because it has 'entertainment value.'
Kelly herself reportedly believes that her coverage of #MeToo controversies, including those involving NBC stars like Matt Lauer and Tom Brokaw, may be the real reason that she is being forced out of the network. Her lawyer has reportedly asked that Ronan Farrow, who left NBC News last year after the network refused to run his story on Harvey Weinstein's alleged sexual misconduct, to attend Kelly's exit negotiations.

Think your friends would be interested? Share this story!
You can share this story on social media: