'Not satisfied' after all: Trump wants more answers, but won't scrap Saudi deals over Khashoggi case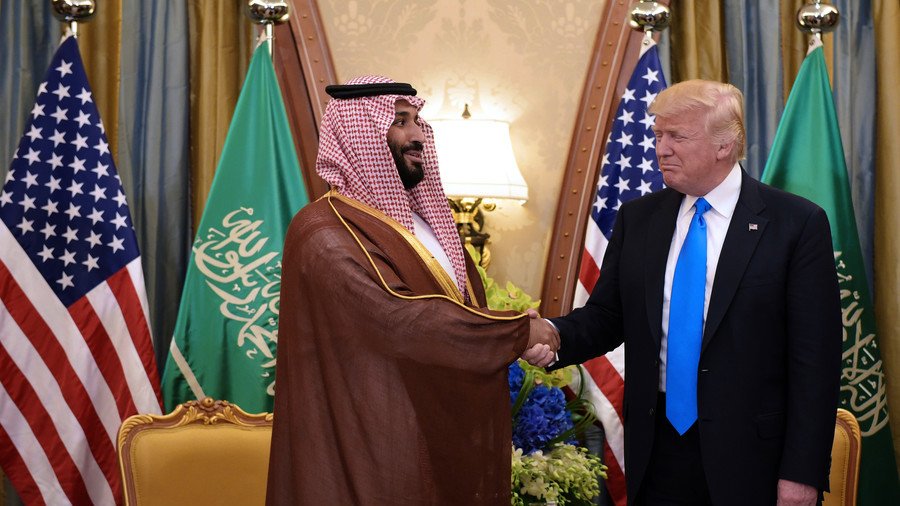 After initially saying the Saudi version of journalist Jamal Khashoggi's accidental death seems plausible, Donald Trump now insists that he is not yet "satisfied" with their answer, but won't pull out of trade deals with Riyadh.
Saudi Arabia said on Saturday that the Washington Post columnist had died in an accidental "fistfight" that erupted inside its consulate in Istanbul on October 2, and announced the first arrests in the probe. While the US president immediately welcomed the news as a "great step," reluctant to endanger multi-billion-dollar trade deals with the Crown, Trump said he finds the explanation credible yet was waiting for more information from Riyadh before any sanctions could be introduced against the Gulf kingdom.
"I'm not satisfied until we find the answer," Trump told reporters in Nevada on Saturday. "Nobody seems to know [where Khashoggi's body is]. It is a concern. We like to find out where it is."
'Inadequate': Europe dissatisfied with Riyadh's Khashoggi death story, Berlin talks arms sale freeze
"With all that being said, we have $450 billion, $110 billion of which is a military order...I think it's over a million jobs – that is not helpful for us to cancel an order like that. But there are other things which could be done, including sanctions," Trump noted.
Explaining that he was planning to discuss the investigation with the Saudis "soon," Trump promised to have an "answer" by Tuesday.
READ MORE: Trump finds Saudi version of Khashoggi death credible, touts arms deals with 'great ally'
Meanwhile, concerned over the journalist's fate, twenty-two senators sent a letter to Trump demanding an independent probe into Khashoggi's disappearance and alleged murder, under the Global Magnitsky Act. Under the 2016 law, the White House has 120 days to conduct the probe and impose sanctions on those responsible. Trump promised to work with Congress on the issue.
READ MORE: Saudi prince MBS put in charge of intel purge following Khashoggi death
Khashoggi entered the Saudi Arabian consulate in the Turkish capital of Istanbul on October 2 and hasn't re-emerged since. Turkish officials, mostly on condition of anonymity, blame the Gulf country for the brutal killing of Khashoggi, who was a known critic of the Saudi regime and Crown Prince Mohammed bin Salman in particular.
If you like this story, share it with a friend!
You can share this story on social media: