Saudi prince MBS put in charge of intel purge following Khashoggi death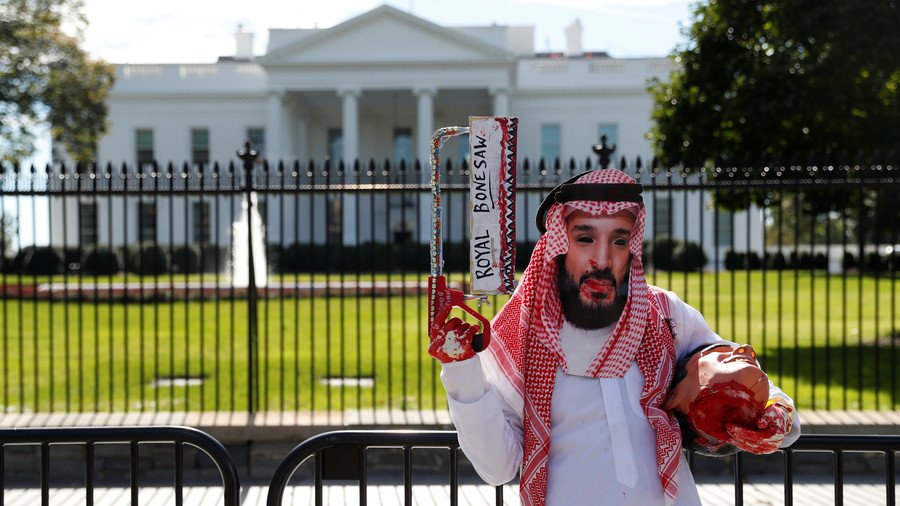 Saudi Crown Prince Mohammed bin Salman has been appointed to head a ministerial committee tasked with restructuring the General Intelligence Agency, after its deputy director was sacked amid the Khashoggi death scandal.
The decision to appoint MbS to head the restructuring process came after King Salman issued a decree firing the agency's vice president, Ahmed bin Hassan bin Mohammed Asiri. The King has also issued orders to terminate some officers and appoint new ones within the primary intelligence agency of the Kingdom of Saudi Arabia.
The committee tasked with overhauling the command of the general intelligence agency will include the country's Interior Ministry, the Foreign Ministry, and the chief of homeland security. The team will look at evaluating the methods and procedures of the agency and will set guidelines to determine the agency's powers. The task force will have a month to provide a progress report to the King.
The intelligence agency is being overhauled purely out of "public interest," King Salman's order said. Therefore the committee will be tasked with devising a new "administrative and hierarchical" structure to ensure its "proper functioning" and "determination of responsibilities" within the spy agency, the SPA news agency reported.
The new measures, allegedly aimed at ensuring more "transparency" within the highly secretive intelligence structure, were introduced after the disappearance of journalist Jamal Khashoggi, last seen entering the Saudi consulate in Istanbul over two weeks ago. Turkish officials have accused a Saudi assassination squad close to bin Salman of murdering and dismembering the body of a journalist who wrote for The Washington Post.
READ MORE: Not buying it: Lawmakers & journalists skeptical of Saudi story about Khashoggi death
After being forced to conduct an investigation amid international pressure, on Friday the Saudi prosecutor –finally for the first time– admitted that, according to its "preliminary" probe, Khashoggi died during an accidental fight at the consulate on October 2. Saudi authorities emphasized that they are fully committed to uncovering the truth and have already detained 18 suspects in connection with the case.
Like this story? Share it with a friend!
You can share this story on social media: