Mexico 'opens border' to women & children of US-bound migrant caravan (VIDEO)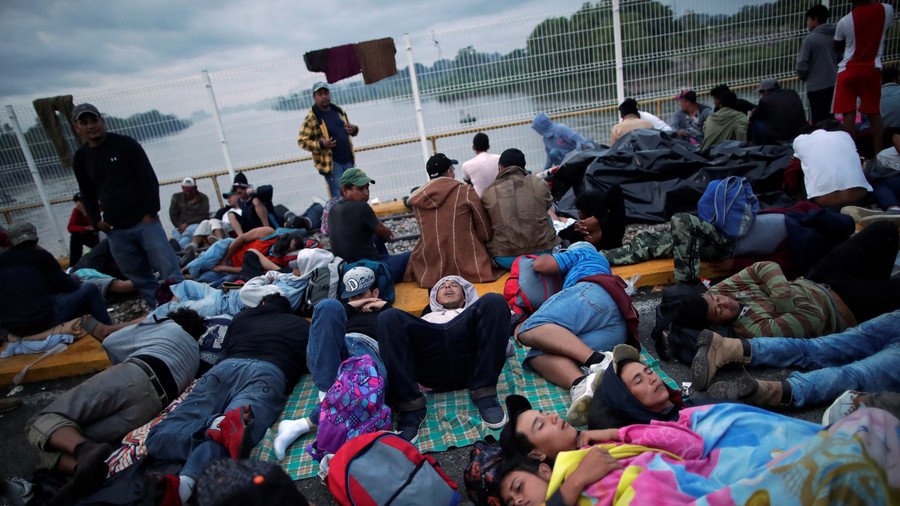 Mexico has opened its border to women and children from the thousands-strong migrant caravan that has been attempting to cross from Guatemala and eventually into the US, AFP reports.
The migrants, who are mostly from Honduras, are ultimately trying to reach the United States, despite President Donald Trump's threat that the military would be called to the US-Mexican border if the "onslaught" is not stopped.
Organizers say that some 4,000 migrants form part of the caravan that arrived at Mexico's border on Friday. Photos showed the bridge between the two countries packed full of people, with many resorting to jumping in the river below after being blocked by Mexican riot police.
Once they had reached the river, many paid raftsmen 25 pesos (US$1.30) to ferry them across on vessels made of giant rubber tires, trying their chances at reaching Mexican soil without having their documents checked.
READ MORE: Migrant caravan using women & children as human shields to break into Mexico – Pompeo
The reported green light for women and children comes after many migrants were sent back on Saturday, with Guatemalan police transporting at least 62 people in two buses.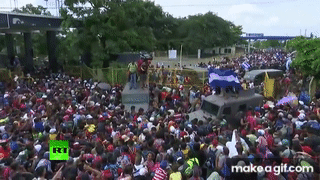 Honduran President Juan Orlando Hernandez is due to meet his Guatemalan counterpart Jimmy Morales in Guatemala City on Saturday for talks on a strategy to return the Honduran migrants.
On Friday, Mexican Foreign Minister Luis Videgaray vowed to meet the "challenge" of the caravan, after holding talks with US Secretary of State Mike Pompeo in Mexico City. One day earlier, Trump thanked Mexico for sending police and riot gear to the Mexico-Guatemala border.
DETAILS TO FOLLOW
You can share this story on social media: