Migrant caravan using women & children as human shields to break into Mexico – Pompeo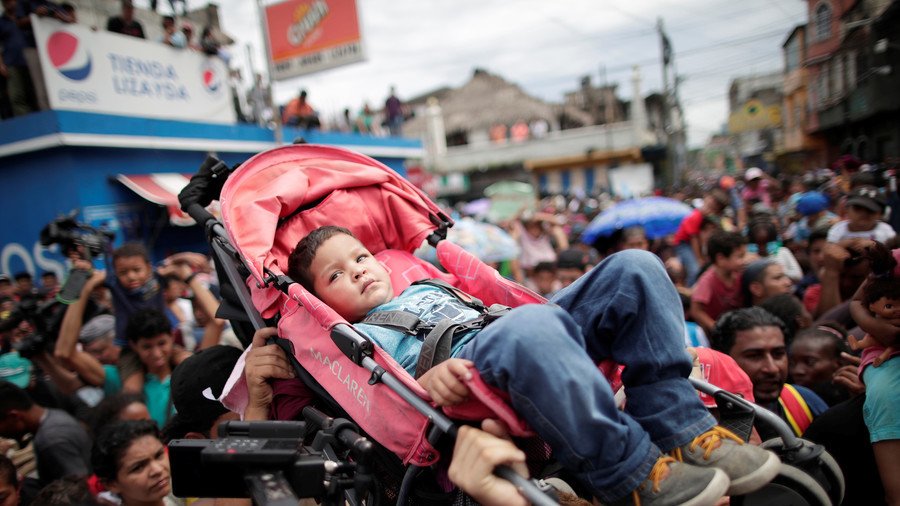 US Secretary of State Mike Pompeo had some choice words about the thousands-strong crowd of Central American migrants surging toward Mexico, urging the country to take any and all steps necessary to halt the human wave.
"They are putting women and children in front of this caravan to use as shields as they make their way through. This is an organized effort to come through and violate the sovereignty of Mexico," said Pompeo, following his "good conversation" with Mexican President Enrique Pena-Nieto.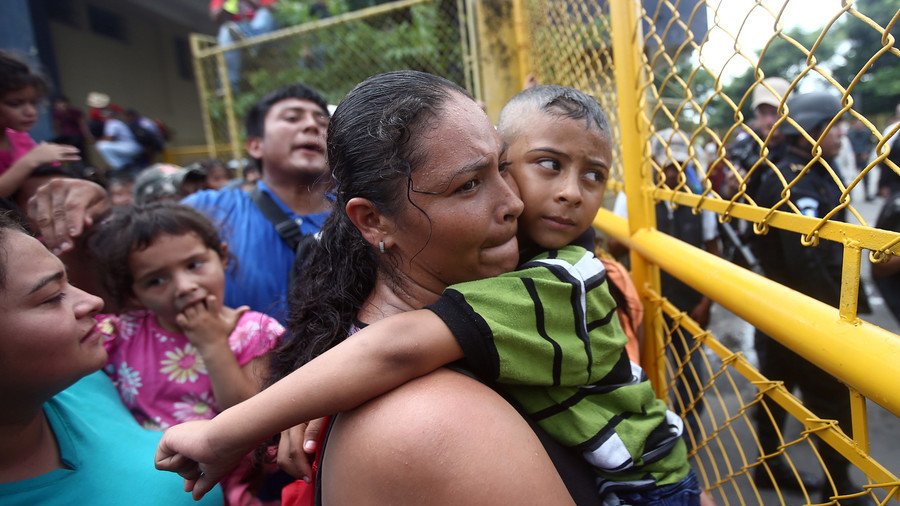 The Mexican government is "fully engaged" and is making all the necessary decisions to address the issue, Pompeo emphasized, expressing support for the government's plans to call in the UN to set up a migrant processing center. "We are jointly very focused on the caravan that is making its way through," he reiterated.
READ MORE: Thousands of US-bound migrants storm Guatemala-Mexico border (VIDEOS)
His calm words belied the urgency of the situation. Migrants are already piling up at checkpoints on the Guatemalan-Mexican border. One thousand had arrived in the northern Guatemalan city of Tecun Uman this morning. By the afternoon, one group had broken through a fence and crossed a bridge into Mexico, where they met with a group of 50 Mexican police wielding riot gear and pepper spray. The government reported four of its officers were injured in the clash.
Mexico has deployed 500 federales to its southern border to address the crisis, but the caravan of over 4,000 mostly-Honduran migrants outnumbers any previous group to arrive in the country en masse, according to Mexican Foreign Minister Luis Videgaray.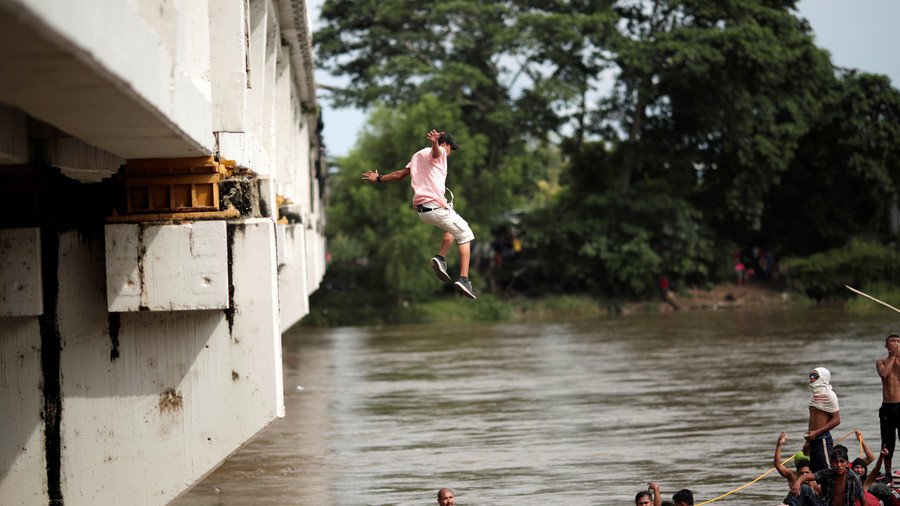 Elsewhere along the border, migrants were reported to be crossing the river on makeshift rafts and using ropes to tow themselves safely to shore. The situation, Pompeo admitted in a press conference with Videgaray, "appears to be a moment of crisis."
President Trump evinced less patience with the US's southern neighbor, threatening on Thursday to send the military to the Mexican border and close it off entirely if necessary. He also threatened to withdraw aid from migrants' home countries if they didn't put a stop to the mass migration.
Like this story? Share it with a friend!
You can share this story on social media: