'I'm not an anti-Semite. I'm anti-termite': Nation of Islam leader won't be suspended by Twitter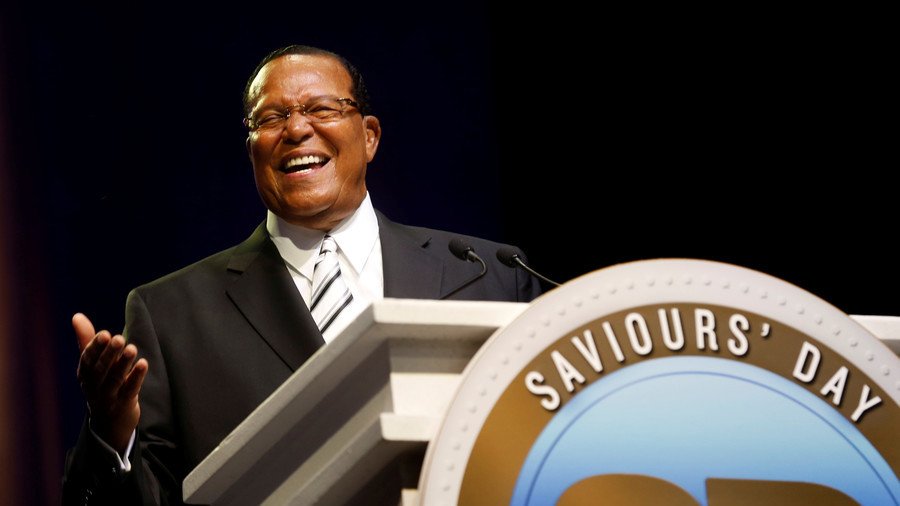 Twitter says it will not will not be banning Louis Farrakhan after the Nation of Islam leader once again courted controversy by comparing Jews to insects on the social media platform.
Twitter previously removed Farrakhan's 'verified' status in July for a similar, anti-semitic infraction when he tweeted: "Thoroughly and completely unmasking the Satanic Jew and the Synagogue of Satan."
READ MORE: 'Unmasking the Satanic Jew': Nation of Islam leader loses verified status on Twitter
On Tuesday, Farrakhan tweeted a video of fresh controversial remarks in which he likens Jews to insects, seemingly doubling-down and taunting his critics, past and present.
Twitter is set to introduce new rules in an effort to curb 'dehumanizing' language on the platform. Statements "that treat others as less than human" including "comparing groups to animals and viruses," will be explicitly forbidden. However the new rules are not yet in force, so Farrakhan will not be punished, for the time being at least.
No official date has yet been given by Twitter as to when the rules against such language will be brought into effect.
Twitter users were furious at both the comments themselves and the social media giant's apparent indifference to Farrakhan's rampant anti-Semitism.
Chelsea Clinton, daughter of former presidential candidate Hillary Clinton, tweeted her disgust at the remarks.
"Comparing Jews to termites is anti-Semitic, wrong and dangerous. The responsive laughter makes my skin crawl," Clinton tweeted, while also apparently calling out activists on her side of the aisle. "For everyone who rightly condemned President Trump's rhetoric when he spoke about immigrants 'infesting our country,' this rhetoric should be equally unacceptable to you."
READ MORE: Twitter CEO admits platform is left leaning after complaints tech giant gags conservative voices
Outspoken conservative pundit Ben Shapiro, himself a member of the Jewish community, ridiculed Twitter's flagrant double standards in relation to online hate speech.
Many called out Twitter CEO Jack Dorsey to address the issue personally, though no answer was immediately forthcoming.
Twitter has drawn the ire of conservative media in recent months for a series of purges targeting online commentators such as Alex Jones.
It is also embroiled in a new controversy at present for deleting up to 1,500 accounts that used the recent 'NPC meme' to satirize left-wing activists, alleging that they were... you guessed it, Russian bots.
Think your friends would be interested? Share this story!
You can share this story on social media: