'Unmasking the Satanic Jew': Nation of Islam leader loses verified status on Twitter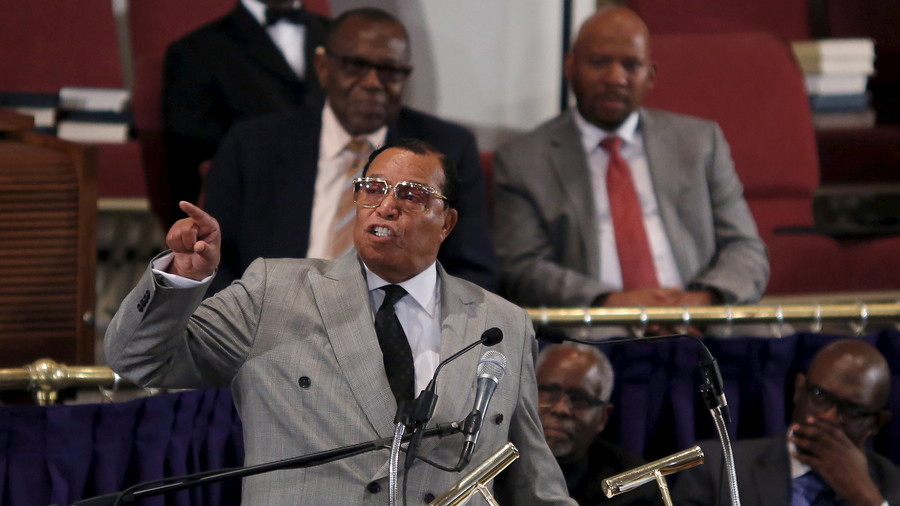 The controversial Nation of Islam leader Louis Farrakhan is no longer verified on Twitter, likely thanks to a tweet linking to a bizarre three-hour long sermon denouncing Jews.
Minister Farrakhan, who is famous for his anti-Semitic views, tweeted the link to his sermon last Wednesday with the caption "thoroughly and completely unmasking the Satanic Jew and the Synagogue of Satan."
Twitter guidelines state that user accounts may be unverified if they are "promoting hate and/or violence against, or directly attacking or threatening other people on the basis of race, ethnicity, national origin, sexual orientation, gender, gender identity, religious affiliation, age, disability, or disease' among other reasons."
Farrakhan's account was still verified with a blue tick last Friday, but the verified status had disappeared by Sunday. A spokesperson for Twitter told the Daily Caller, that the company was "unable to comment on individual accounts, for privacy and security reasons."
The social media giant had previously come under fire last November when they failed to remove Farrakhan's verified status after taking the blue tick from white nationalist Richard Spencer among other far-right personalities.
In the sermon, Farrakhan denounced what he called the "Satanic Jew" and the "Synagogue of Satan" which he said had "deceived the whole world."
"Think about what they're gonna say when they have been so thoroughly and completely unmasked. Whenever you read that God has told the Jews to hear and obey, and they say, I hear and I disobey, that's Satan," he said.
Farrakhan also brought up the #MeToo movement and disgraced Hollywood producer Harvey Weinstein, who is facing charges of rape and sexual abuse. Farrakhan linked the scandal to Jews.
"It's called the casting couch…you see, that's Jewish power," he said.
Farrakhan is also known for his anti-white and black supremacist views. At an event in Milwaukee in 2015, the 85-year-old preacher said that white people "deserve to die" and described them as "potential humans" who had not yet "evolved."
He has also come out against interracial marriage, arguing that "you can't integrate with wickedness if you want righteousness" and saying he didn't want the black race to be "any further mongrelized."
In February, a long-buried photograph of former US president Barack Obama smiling alongside Farrakhan at a 2005 Congressional Black Caucus (CBC) meeting was unearthed.
The journalist who took the photograph, Askia Muhammad, revealed that he was confronted by a member of the CBC concerned that it would hurt Obama's political career and surrendered the photo. Muhammad said he secretly kept a copy on his own computer but never released it for fear of retaliation.
"I obviously can't censor him, but it is not support that I sought," Obama said in 2008 when asked if he would accept Farrakhan's public support.