WATCH cute robot dog shaking booty… while probably plotting destruction of human race (VIDEO)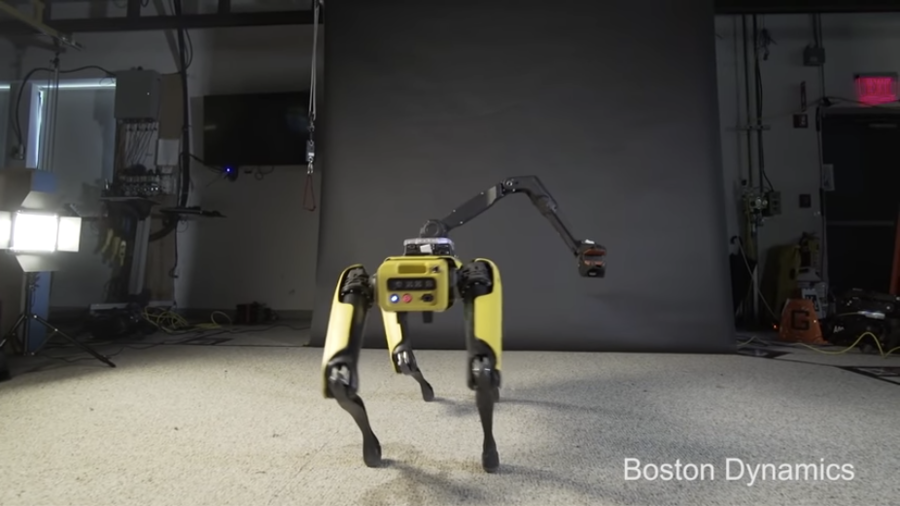 Boston Dynamics has released a video of its robot dog Spot busting a move. A clip obviously meant to be cute, but do they need to rub it in that robots can't just outrun, out-flip, and out-lift humans – they can out-dance us too?
The robot moonwalks, twerks, and otherwise displays a solid command of human dance moves, which it has obviously been studying when we thought we had escaped its prying eyes. Next time you're at the club, watch out for one of these:
Spot's new moves debuted not long after Boston Dynamics' more humanoid model, the Atlas, scared the pants off us all with its parkour skills.
Boston Dynamics plans to market a miniature version of Spot starting next year and has tried to put our (very rational) fear of robot uprisings at ease by showing the robot dog performing menial tasks like dishwashing.
Did we mention they can also cooperate and work together to complete tasks? What could possibly go wrong there? For humanity's sake, let's hope they stick to dancing for a while.
Like this story? Share it with a friend!
You can share this story on social media: