Star Wars writer & Trump critic says Marvel fired him for being 'not civil' on Twitter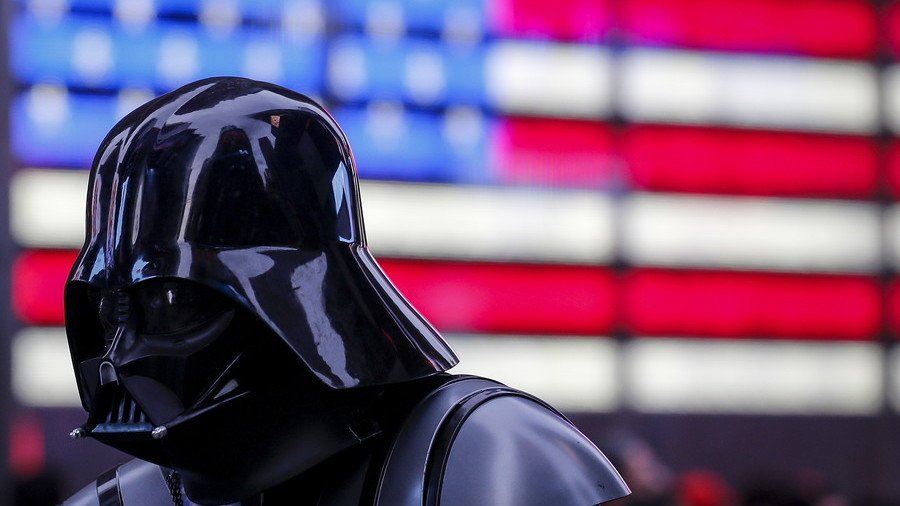 Novelist and comic book writer Chuck Wendig, known for his tough talk against US President Donald Trump and the Republican Party, says Marvel fired him from a Star Wars miniseries for being too "vulgar" on social media.
US comic book and film giant Marvel decided to remove Wendig from the remainder of his 'Shadow of Vader' miniseries and a separate future project, the writer announced on Friday. According to Wendig, his social media performance was the reason.
"It was too much politics, too much vulgarity, too much negativity on my part," he wrote, adding that Marvel felt he was "not civil" on Twitter.
An outspoken critic of the Trump administration, Wendig frequently blasted the president along with his GOP allies and retweeted political commentary.
During the much-debated confirmation of Judge Brett Kavanaugh to the Supreme Court last week, Wendig wrote that pro-Kavanaugh Republican Senators can "eat a boot covered in shit." In another tweet, which has since been deleted, he called Republicans "callous fucknecks."
Several high-profile figures have lost their jobs in recent months due to controversial statements on Twitter. In May, Trump-supporting actress Roseanne Barr was sacked by ABC for making a racist tweet, and her namesake show was cancelled shortly afterwards. Filmmaker and vocal Trump critic James Gunn lost his job at Marvel in July after attention was brought to several of his jokes which were deemed inappropriate.
The discussion on civility and uncivility in politics and public life has been making headlines ever since President Trump assumed office two years ago. It has flared up in recent months after various liberal and left-leaning activists began confronting conservative politicians and government officials during their off-duty hours.
Among the targets have been Republican Senator Ted Cruz and Homeland Security chief Kirstjen Nielsen, both of whom were heckled by protesters at restaurants. Loud-mouthed campaigners also started following politicians around and surrounding their offices.
Some have denounced these tactics as overly aggressive and akin to harassment, while others endorse it. Democratic Congresswoman Maxine Waters even went as far as to call on protesters to "create a crowd" and "push back" on members of Trump's cabinet anywhere they might encounter them.
Former Secretary of State Hillary Clinton has recently voiced a similar opinion. Once a proponent of the 'When they go low, we go high' motto, the 2016 presidential hopeful said that civility towards Republicans should not be expected in the current political climate.
"You cannot be civil with a political party that wants to destroy what you stand for, what you care about," she told CNN on Wednesday.
Clinton's remarks drew criticism not only from conservatives, but from some members of her own party. Senator Heidi Heitkamp called her approach "ridiculous."
"I can't imagine how you get anything done if you don't bring civility back into politics, and that goes for both sides," the North Dakota Democrat said.
Think your friends would be interested? Share this story!
You can share this story on social media: