Kanye West Trumped. Rapper quits social media after SNL backlash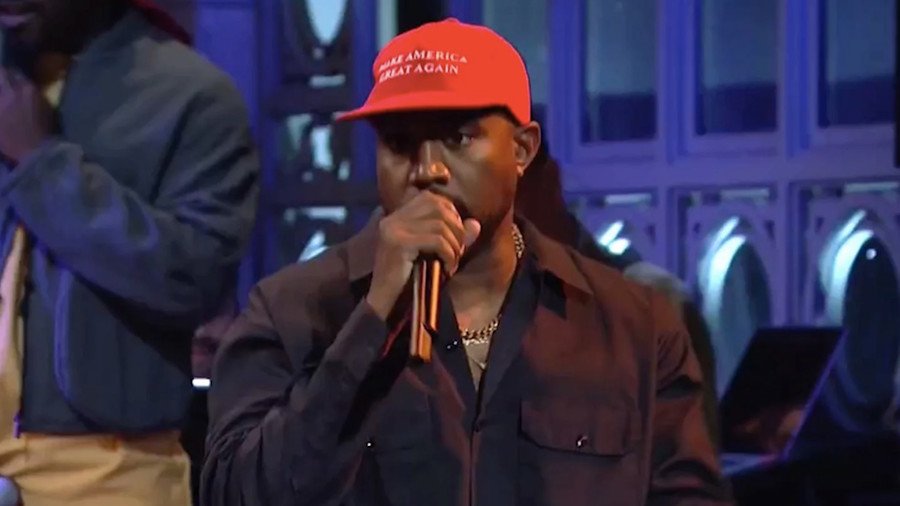 Outspoken rap megastar Kanye West has quit Instagram and Twitter again, after raising hell in celebrity circles for his "free thinking" musings and vocal support of President Trump.
West retired his Twitter and Instagram accounts on Sunday, one week after he was criticized for donning a red "Make America Great Again" hat during an appearance on Saturday Night Live and criticizing the Democratic party for encouraging a culture of welfare-dependence among black Americans.
"The blacks want always Democrats, you know it's like the plan they did, to take the fathers out the home and put them on welfare," he rambled. "Does anybody know about that? That's a Democratic plan."
In this Saturday's episode, SNL's Pete Davidson mocked West's mental health and savaged his speech, calling it "one of the worst, most awkward things I've ever seen here." West had claimed that his fellow cast members urged him not to wear his now-trademark hat, but Davidson called baloney on this claim, and said he "wished" he had bullied Kanye into not wearing it.
Times have been tough for West since he emerged from his last Twitter hiatus. West returned to the public eye in April with a stream-of-consciousness tweet salvo expressing support for Trump, criticizing the Democratic Party, and promoting self-love. Trump, he said, is a "brother" who shares West's "dragon energy."
For his newfound conservatism, West was banned from radio stations, labeled a "race traitor," and an "Uncle Tom," and bashed by his fellow celebrities, like pop star Lana Del Rey, who called West's support for Trump "a loss for the culture," and Avengers star Chris Evans, who bemoaned West's "retrogressive, unprecedented and absolutely terrifying" views.
Twitter was bemused, but unsurprised, when West packed his bags and left social media again.
West last departed Twitter in May 2017, deleting his account and taking his Instagram account with it. West had also taken some flak at the time for his much-publicized meeting with President Trump at Trump Tower in New York the previous December, where the pair reportedly discussed inner-city violence in West's native Chicago.
As for his current whereabouts, Kanye plans on heading to Africa to complete his ninth album, which was due to be released a week ago, but is now postponed until November.
"I just need to go and grab the soil... and have the mic in the open, so you can hear nature while we're recording," he told TMZ at the time.
Like this story? Share it with a friend!
You can share this story on social media: