Lindsay Lohan tries to take refugee kid from parents, punched by mother in bizarre video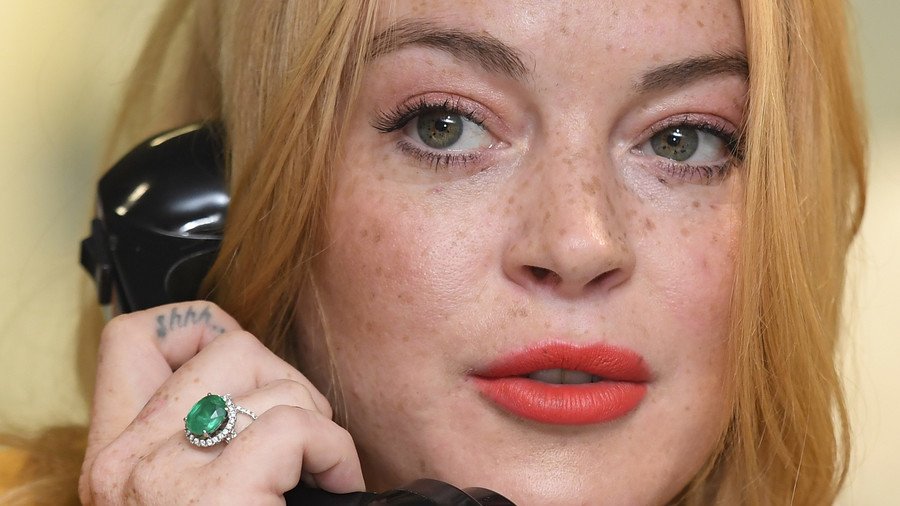 An Instagram Live video of Lindsay Lohan attempting to separate an apparently homeless child from his family has left social media users stunned and outraged.
The disturbing video was filmed by Lohan herself and live-streamed on her Instagram account Friday night. It's believed the incident took place in Paris, where the Hollywood actress has been staying for the last number of days for Paris Fashion Week.
The footage is no longer available to view on Lohan's Instagram account, but was captured by her many followers. The video begins with her telling viewers that she wants them to meet a Syrian family she is very worried about.
She asks the family, of two parents and two boys, to tell her and America what they need and she will help them. She then turns to one of the boys and asks him to come with her. "Do you want to go to the hotel tonight, do you want to watch movies, come on, come on!" she tells him.
At first the family are pleasant and smiling but as Lohan becomes more forceful demanding the child come with her their demeanor changes.
The mother shakes her head in refusal at Lohan's demands and the family get up off the sidewalk and walk away. Lohan follows the family, accusing them of "trafficking children."
She attempts to speak Arabic and tells them they are ruining Arabic culture before trying to grab the hand of one of the boys. The mother then appears to strike Lohan knocking her to the ground.
Lohan turns the camera on herself, exclaiming in tears that she is "in shock."
While the actress, who has been repeatedly treated for drug and alcohol addiction, is known for her sometimes erratic behaviour, this latest stunt has left Twitter users astounded.
Lohan has previously said how she wants to take care of all of the children suffering in the world. Last year the actress met Bana Al-Abed, Syrian girl whose tweets from Aleppo captivated the western media and raised questions about their authenticity and possible child exploitation. "We want to send to all of the people in Syria and Aleppo suffering and to all the refugees we are here supporting you and you can hang on and be strong just like Bana has," she said in a video clip of their meeting.
In July of this year Lohan said she wants to adopt her first child after spending time with Syrian refugees in Turkey. "I just want to save them," she said.

You can share this story on social media: