God help this world! Social media trolls Lindsay Lohan after announcing 2020 presidential bid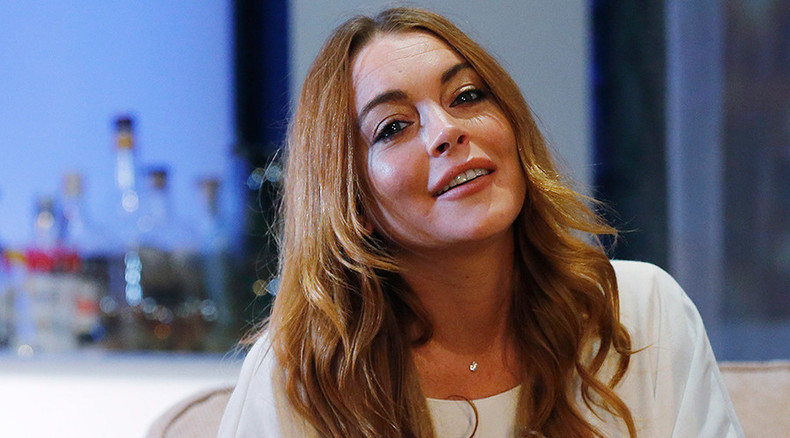 Social media exploded after pop star Lindsay Lohan announced that she would run for US president in 2020. She even has a plan – first she will take care of all the children in the world and secondly she is going to get advice from Queen Elizabeth II.
"In #2020 I may run for president. Through ups and downs #YESWECAN lets do this," wrote 29-year-old Lohan on her Instagram with lots of emoji smiles.
She seemed to be following the example of another Hollywood star who has recently announced a 2020 presidential bid – rapper Kanye West. Lohan even mentioned West in her comments, saying that the singer "inspired us to be better people."
READ MORE: Kanye West's 2020 presidential ambitions send Twitter into 'New White House Plan' frenzy
Lohan who was repeatedly treated for drug and alcohol addiction was so much inspired by her announcement that she continued posting photos and texts, explaining what she is going to do if the impossible (probably possible) happens – she becomes Ms President of the United States.
"The first thing I would like to do as president of is take care of all of the children suffering in the world. Queen Elizabeth II showed me how by having me in her country," she wrote, referring to 89-year-old queen of the United Kingdom. It's not yet sure what her majesty herself thinks about Lohan's intentions.
In her later post the pop star proved that her presidential ambitions were not just a passing fancy. She showed her 'experience' with children – she was embracing a child, apparently from India in the picture which has about 18,000 likes. Her dramatic post also pictured Mahatma Gandhi, a leader of the Indian independence movement in the 20th century who fought abuse abuse, poverty and discrimination.
However, social media users were divided in opinions about possible blonde female president with her dark and tricky past. Most of them were asking if it was a prank or a joke, while others were 'crying' apparently imagining US 2020 under Lohan's rule.
Unfortunately (or fortunately?) Lindsay will be only 34 in 2020 when the presidential race starts and according to US Constitution won't be able to fight for the post. Presidential candidates can be at least 35 years old.
There were yet those who were encouraged by Lohan's post and called users on social media to vote for scandalous diva when her time comes to fight for presidential chair.
It is not yet clear if Freaky Friday star was serious about her political ambitions or she just wanted to troll West who also expressed interest in the Oval Office.