Kanye West's 2020 presidential ambitions send Twitter into 'New White House Plan' frenzy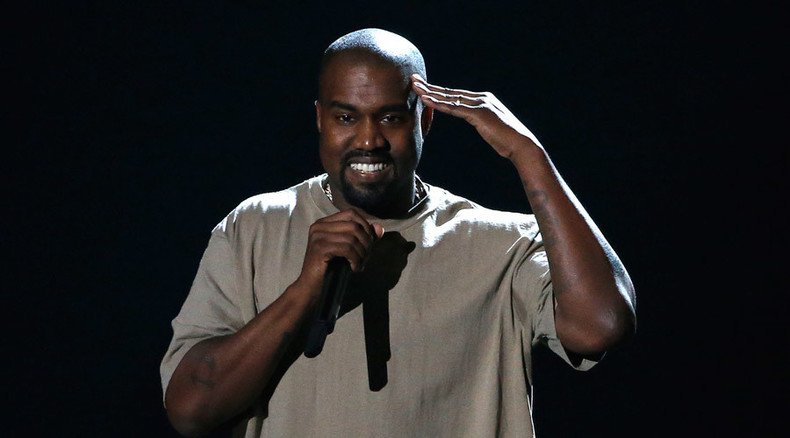 Kanye West is going to let Donald Trump finish his 2016 run for president, but the rapper thinks he will have one of the best candidacies of all time. The media mogul and fashion designer announced his 2020 campaign during the MTV Video Music Awards.
West revealed his 2020 presidential bid at the end of a meandering, 10-minute-long acceptance speech for receiving the Video Vanguard Award at Sunday's MTV Video Music Awards.
"I don't know what I'm going to lose after this. It don't matter, though, 'cause it ain't about me. It's about ideas, bro. New ideas, people with ideas. People who believe in truth," he said.
"And yes, as you probably could have guessed by this moment, I have decided in 2020 to run for president," West concluded, walking off the stage to a standing ovation.
Earlier in his speech, though, he had declared: "I'm not no politician."
West received the support of singer and actress Miley Cyrus, who said: "Trump, you had my vote. But now Kanye West for president!"
She was not the only one impressed by the rapper's surprising announcement as social media erupted into memes and slogan ideas after his speech.
campaign slogan - it's time for kanye west to make america the kanye best #Kanye2020

— Dan Howell (@danisnotonfire) August 31, 2015
Twitter handles dedicated to the rapper's run for office have already been created.
Most Kanye Accounts...." This account tomorrow will be gone. But the followers I gained will remain." Not this one #KanyeForPresident2020

— KanyeForPresident (@ForTheKidsBro) August 31, 2015
Some have gone so far as to predict West's subsequent life in the White House.
West mentioned in earlier in his speech that he had smoked "something" before the awards ceremony to "to knock the edge off."
Eugene Craig III, a Republican political operative based in Maryland, filed paperwork in support of West's 2020 bid on Monday, the Hill newspaper reported.
"He would bring an interesting dialogue to the political debate," Craig told CNBC. "His stances on some of the pressing issues of the day would be welcome."
You can share this story on social media: