Amnesty International wants Kavanaugh vetting process halted over alleged role in post-9/11 torture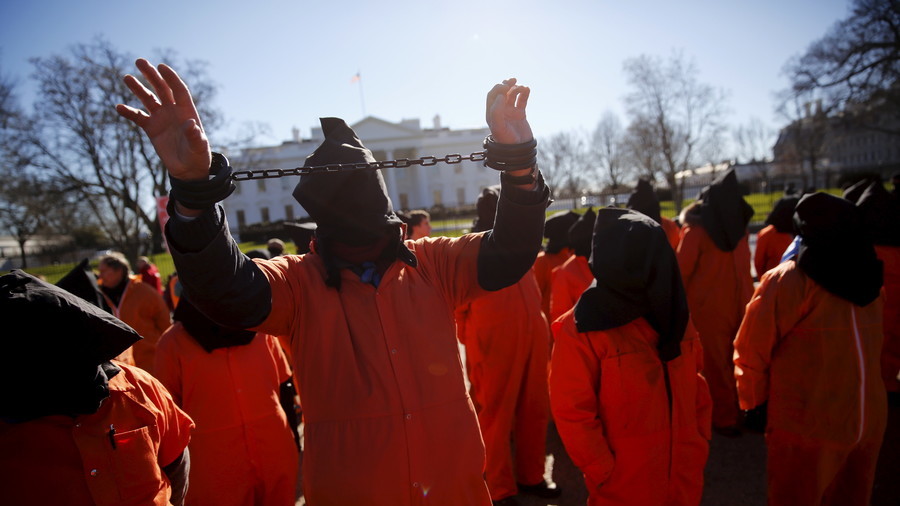 The US branch of Amnesty International has dived into the heated debate on whether US Supreme Court nominee Brett Kavanaugh is morally fit for the office, calling for his role in the post-9/11 torture program to be highlighted.
In a letter to Senators penned on Monday, Amnesty argues that Kavanaugh's vetting on the subject of human rights "has been insufficient and calls for the vote on his nomination for Supreme Court of the United States to be further postponed" unless the Trump administration promptly moves forward with disclosing all the data related to Kavanaugh's role in the post-9/11 crackdown, namely, his alleged complicity in the CIA's notorious torture program.
Explaining its foray into the hottest issue currently raging in US politics, Amnesty insists that it typically does not intervene into the appointment of government officials, except in cases when "they are reasonably suspected of crimes under international law and could use their appointment…to ether prevent accountability to these crimes or to continue perpetration."
Kavanaugh served in the White House Counsel's office under the Bush administration and, in the three years from 2003 to 2006, was Bush's staff secretary. Democrats have lodged several requests to the National Archives to obtain documents relating to Kavanaugh's work as staff secretary, all of which have been rebuffed.
In July, the chair of the Judiciary Committee, Sen. Chuck Grassley (R-Iowa) greenlighted the request for the documents from Kavanaugh's time as counsel, but refused to allow disclosure of the documents from his time as staff secretary. Republicans argue that, while Kavanaugh's tenure as a counsel might be relevant in terms of his judicial thought, his time as staff secretary is not, as he was tasked mainly with keeping workflow running and not with presenting his own legal opinion to the president.
In its letter, Amnesty cited one of the requests filed on August 16 by a group of Democratic lawmakers, seeking to declassify some of the documents. The letter, cited by Amnesty, claims that "at least two documents that are publicly available on the Bush Library website from Judge Kavanaugh's time as Staff Secretary suggest that he was involved in issues related to torture and rendition after 9/11."
The human rights group has also highlighted numerous other allegations against Kavanaugh, noting that it is "deeply concerned over Brett Kavanaugh's record on a range of other human rights issues," such as his stance on abortion, women's rights, LGBTI rights, refugee rights and environmental issues.
Specifically mentioning the allegations of sexual misconduct, so far brought forward against Kavanaugh by two women, Dr. Christine Blasey Ford and Deborah Ramirez, Amnesty argued for a "thorough vetting."
Kavanaugh has vehemently denied all the accusations against him. In an interview with Fox News on Monday he said that he "never sexually assaulted anyone, not in high school, not ever," when responding to the claims by Ford, who says that he attempted to rape her at a high school party in 1982.
It has not been the first time Amnesty has waded into big politics, seemingly on the side of Democrats, calling to obstruct US President Donald Trump's nominees. Ahead of Gina Haspel's confirmation as a CIA Director in May, Amnesty called on the Senate to vote her candidature down, citing her alleged role in the CIA's program of torture and abuse of prisoners at the intelligence agency's clandestine 'black sites.'
However, the stern opposition did not prevent Haspel from being confirmed as the CIA's first female director.
If you like this story, share it with a friend!