Infowars says PayPal has terminated agreement with it for promoting 'hate'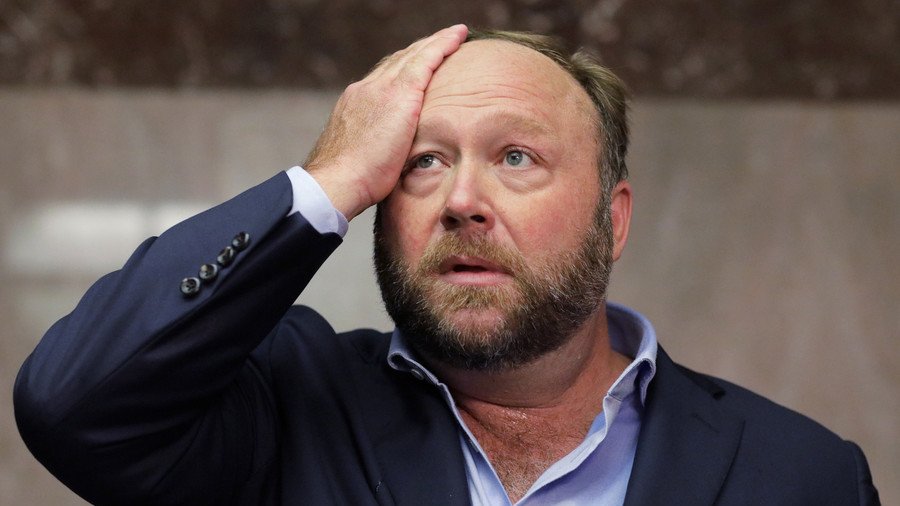 Payment processing service PayPal has banned Alex Jones's Infowars, saying that the site "promoted hate and discriminatory intolerance" and thus violated their use policy.
Infowars itself broke the news on Friday, saying that PayPal sent them an email on Thursday informing Jones of the decision. PayPal was used to process purchases at Infowars' on-site store.
According to Infowars, PayPal had conducted a comprehensive review of their website and found it "promoted hate and discriminatory intolerance against certain communities and religions."
The service offered no specific examples. Infowars says the two examples they were given off the record were their criticism of Islam and opposition to transgenderism being taught in schools. PayPal's definition of hate "is so vague that virtually anything could qualify," Infowars said.
Last month, Right Wing Watch published an article demanding of PayPal to drop Infowars for "egregious violations of the platform's own terms of service." RWW is a subsidiary of People for the American Way, a pro-Democrat advocacy group that gets much of its funding from George Soros' Open Society Institute.
#Resistance activists rejoiced at the news, and even urged pressure campaign Sleeping Giants to have Jones removed from Google.
Jones and Infowars were deplatformed by most social media companies last month under pressure from media outlets and liberal activists, with CNN leading the charge.
Twitter initially resisted calls to ban Jones from its platform, but decided to do so earlier this month, after Jones live-streamed his confrontation with a CNN reporter who advocated for his removal from social media, outside a congressional hearing about internet censorship.
Silicon Valley has gone so far as to punish social media users for simply linking to Infowars. Last week, founder of the #WalkAway movement Brandon Straka found himself banned from Facebook after one of his posts mentioned "infowars." The ban was later lifted.
There are no "hate speech" laws in the US; the Constitution forbids the government to abridge freedom of expression. Advocates of social media purges have argued that Silicon Valley tech giants are private companies, to which the prohibition against censorship does not apply. There have been mutterings among some Republicans about challenging the social networks' status under Article 230 of the Communications Decency Act, which shields them from liability for content as neutral public platforms, and treat them as publishers instead.
Infowars was given 10 days to find a new payment processor.
Like this story? Share it with a friend!
You can share this story on social media: