Israel's actions in Gaza a 'war crime' – EU delegation head tells RT after being denied entry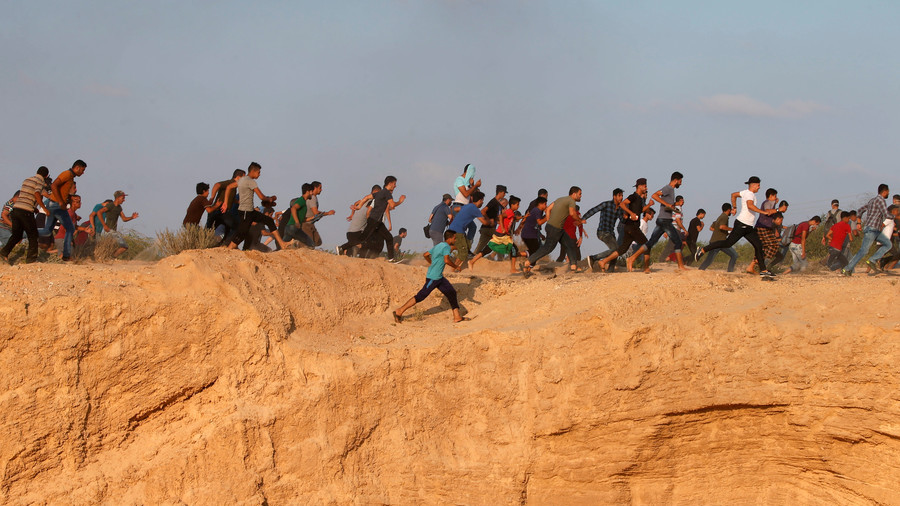 Israel doesn't want to allow the public to witness what's happening in Gaza, the head of an EU Parliament delegation told RT, after being barred from entering the enclave. He called Israel's actions there "a war crime."
The group from the European Parliament was scheduled to arrive in Gaza on Thursday but was denied access. The delegates said they were planning to monitor the humanitarian situation "caused by a decade of blockade" there during their three-day mission.
According to delegation head Neoklis Sylikiotis, an MEP from Cyprus, the main reason behind the Israeli decision "is not to bring the European community into the Gaza Strip."

"For me what happens in the Gaza Strip is a war crime. We have to give this message to the international community. [Israeli] settlements are a war crime," the politician told RT.
Israeli authorities have repeatedly denied the delegation access to Gaza since 2011.
In a statement released earlier on the EU Parliament website, Sylikiotis called the Israeli decision "arbitrary and unacceptable," saying it is clear that Israel is "ashamed and afraid" of letting the European experts witness "the dire situation" in Gaza.
The European Parliament called for the return of the Palestinian Authority to Gaza, Sylikiotis stated, urging the international community to pressure Israel "to put an end to the blockade of Gaza."
Around 2 million Palestinians live in Gaza, according to UN estimates. Many of them are struggling to feed their families and many are deprived of essential supplies such as clean water, medical care, and electricity. A UN report in 2017 warned that by 2020, Gaza will be "unlivable" if nothing changes.
READ MORE: US 'redirecting' $200 million in aid from West Bank and Gaza
Tensions have been running high in Gaza for six months now, since the first 'Great March of Return' protest on March 30 drew scores of Palestinians. The protests resulted in dozens killed and hundreds injured.
Israel defends its actions by saying it is protecting its border against breaches and violent protesters – but is yet to respond to an RT request for comment on why the EU delegation was denied access to Gaza.
Think your friends would be interested? Share this story!
You can share this story on social media: