US 'redirecting' $200 million in aid from West Bank and Gaza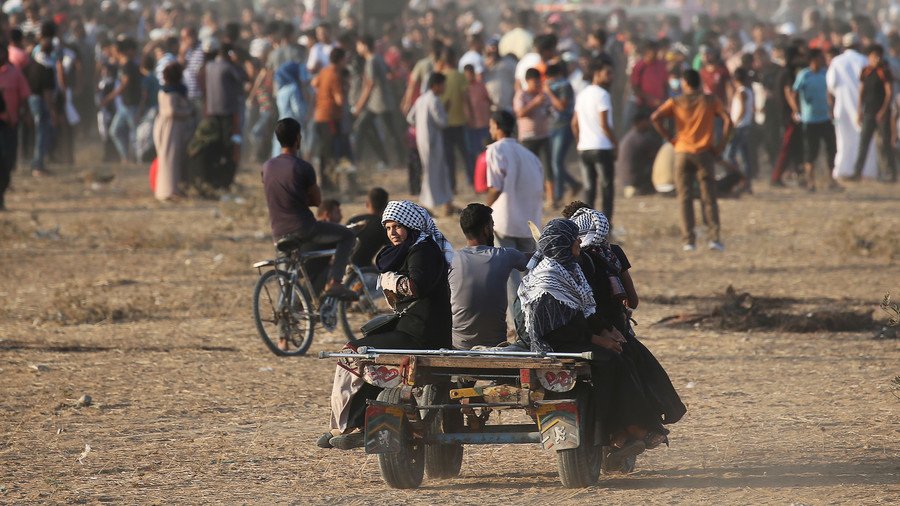 The Trump administration is "redirecting" $200 million in economic aid earmarked for Palestinians in the West Bank and Gaza to projects elsewhere, the State Department has informed Congress.
"At the direction of President Trump, we have undertaken a review of US assistance to the Palestinian Authority and in the West Bank and Gaza to ensure these funds are spent in accordance with US national interests and provide value to the US taxpayer," a State Department official said on Friday.
More than $200 million originally designated for programs in the Palestinian territories "will now address high-priority projects elsewhere," said the unnamed official, according to Reuters.
WASHINGTON (AP) — The Trump administration has decided to cut more than $200 million in bilateral #US assistance to the #Palestinians, following a review of the funding for the West Bank and Gaza.The @StateDept notified Congress of the decision Friday afternoon.

— Matt Lee (@APDiploWriter) August 24, 2018
The US has already frozen hundreds of millions in funding for the UN Relief and Works Agency for Palestine Refugees in the Near East (UNRWA), and Friday's announcement follows through on President Donald Trump's threat to cut aid to the Palestinians over their refusal to strike a peace deal with Israel.
J Street, a liberal US Jewish group that gained prominence during the Obama administration, condemned the move as a "moral outrage and a major strategic blunder."
"The cuts will have a devastating impact on innocent women, children and families," including programs for 50,000 youths designed to prevent radicalization, J Street said.
Senator Patrick Leahy (D-Vermont), the ranking member on the appropriations subcommittee handling the State Department, Foreign Operations and Related Programs, also criticized the announcement.
"Inhabitants of Gaza are already suffering severe hardships under the tyranny of Hamas and border restrictions imposed by Israel. It is the Palestinian people, virtual prisoners in an increasingly volatile conflict, who will most directly suffer the consequences of this callous and ill-advised attempt to respond to Israel's security concerns," said Leahy.
Over 160 Palestinians have been killed and thousands injured in the Great March of Return protests along the Gaza border with Israel, which began in March and continue daily. Israel maintains the blame for the deaths rests squarely on Islamic resistance movement Hamas, the elected government in Gaza, which both Israel and the US consider a terrorist group.
Like this story? Share it with a friend!
You can share this story on social media: