'Patience reached limit': EU warns Facebook to comply with consumer rules by end of 2018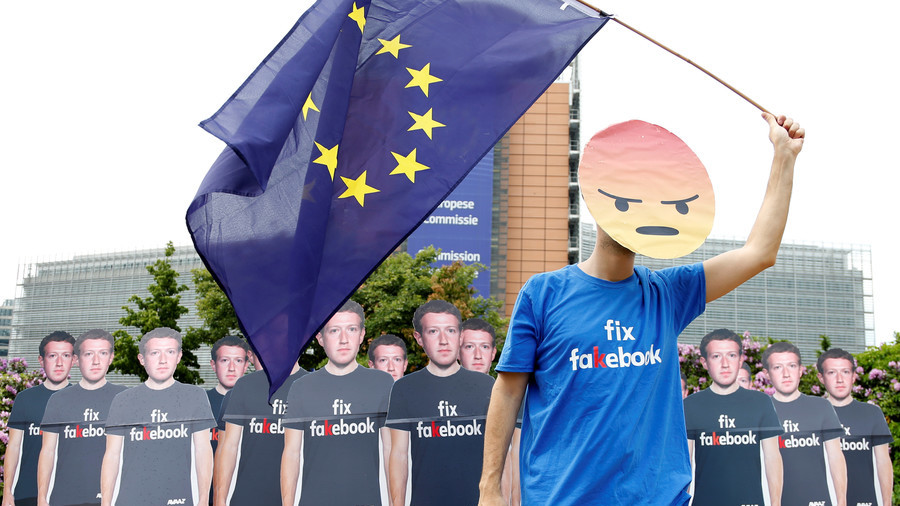 Social media giant Facebook has until December to explain what it does with its users' personal data and how it shares their information with third parties, a top EU official has warned, saying her goodwill is coming to an end.
Making her point more than clear Thursday, EU Justice and Consumer Commissioner Vera Jourova said: "My patience has reached its limit."
"While Facebook assured me to finally adapt any remaining misleading terms of services by December, this has been ongoing for too long."

The EU accuses Facebook of not providing its users with enough information on how it stores and uses their personal data. The company must be "extremely clear to its users about how their service operates and makes money," the EU official elaborated.
It was revealed earlier this year that British political consulting firm Cambridge Analytica had been secretly harvesting the personal data of Facebook users, which it later reportedly provided to campaign operatives during the 2016 US presidential election.
Working through Facebook, the firm managed to mine data from about 2.7 million users in the EU alone, Commissioner Jourova said in April.
Facebook founder and CEO Mark Zuckerberg admitted the company's fault for not doing enough to protect its users' privacy. He then issued full-page 'apology ads' in several US and British newspapers.
Zuckerberg's company has had a lengthy list of accusations leveled against it in recent years. EU officials and human rights campaigners alike blasted the tech giant for its inability to tackle hate speech.
German Justice Minister Katarina Barley strongly criticized Zuckerberg after he said that Facebook shouldn't delete the posts of Holocaust deniers.
The company was also criticized for its alleged lack of commitment to battle the spread of 'fake news' and 'disinformation campaigns.' Facebook "obfuscated" information, and carried out "dangerous" and "deeply unethical" practices, the digital committee of the British parliament stated in July.
Facebook even got flak at UN level. The organization's senior human rights expert Fionnuala Ni Aolain said recently that the company's "sweeping definition" of terrorism helps governments to trample dissidents.
Think your friends would be interested? Share this story!