Stomach-churning moment Irish passenger jet aborts landing in gale-force winds (VIDEO)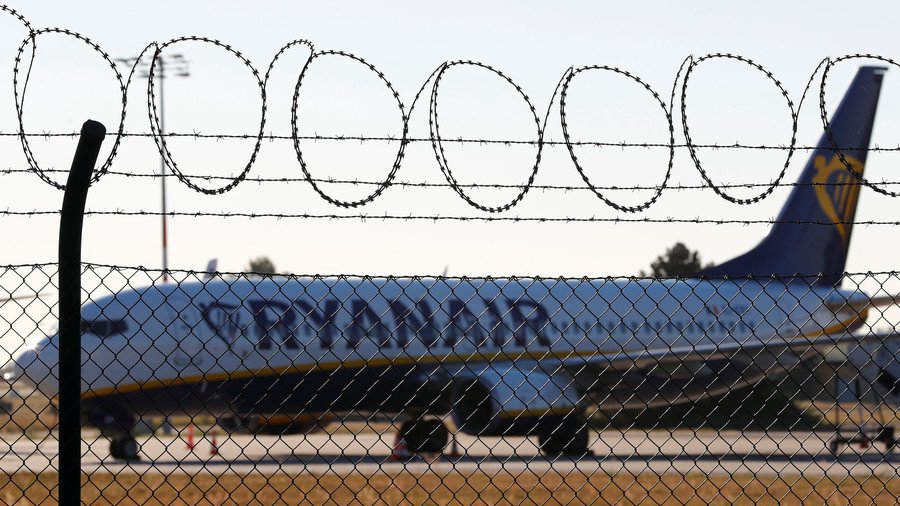 Dramatic footage shows the moment a Ryanair plane was forced to abort its landing moments before touching down amid 90mph gale force winds at Dublin Airport, Ireland.
The 9.50am flight from Brussels was filmed swaying scarily from side to side as it approached the runway. Just as it appeared it was about to meet the tarmac, the aircraft suddenly pulled up and flew skyward.

READ MORE: Airplane makes emergency landing in Peru with no nose gear (VIDEO)
A passenger on the plane, Kirsten Jongber, took to Twitter to describe the experience as the "worst flight" of her life. She said that fellow passengers were screaming and crying as the plane struggled to land, but commended the pilots for successfully landing on the second attempt.
Ryanair said in a statement that the flight "performed a routine go-around due to high winds, before landing normally."
Ireland has experienced severe weather conditions caused by Storm Ali. Dozens of flights to and from Dublin Airport have been canceled as well as a number of Irish Ferries sailings due to the adverse weather conditions. One woman was killed in the west of the country when her caravan was swept off cliffs during the storm, while a second person was killed by a felled tree in Northern Ireland.
Think your friends would be interested? Share this story!
You can share this story on social media: