'Facebook didn't do enough': Zuckerberg admits he's at fault over Cambridge Analytica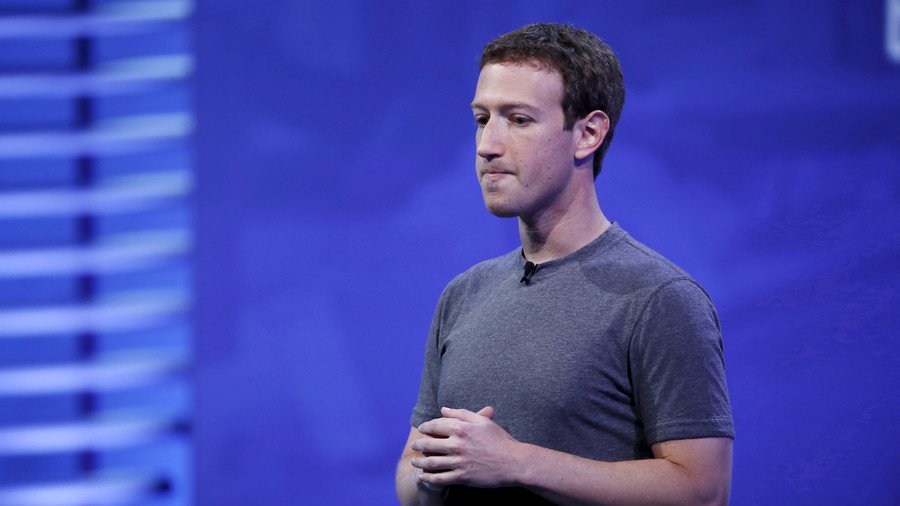 Mark Zuckerberg's attempt to arrest Facebook's slide from public favor has brought him to apologize to the US Congress for a series of scandals, including the Cambridge Analytica data breach.
The Facebook CEO is due to field questions before Senate and House committees on Tuesday, about how a British political consulting firm was able to gain access to thousands of people's private information.
On Monday, Zuckerberg admitted his company didn't do enough to prevent the social media platform "from being used for harm".
"It's clear now that we didn't do enough to prevent these tools from being used for harm as well. That goes for fake news, foreign interference in elections, and hate speech, as well as developers and data privacy,"Zuckerberg said.
"We didn't take a broad enough view of our responsibility, and that was a big mistake. It was my mistake, and I'm sorry. I started Facebook, I run it, and I'm responsible for what happens here."
In the seven page statement, the billionaire entrepreneur outlined plans to inform users better about apps on Facebook, as well as intentions to increase investment in security. Shares in the social media giant plunged by about US$50 billion in March, in the wake of the scandal with Cambridge Analytica, which used an online quiz to harvest and collate Facebook users' information online.
Facebook has faced calls that the platform should be regulated, following suggestions it lacks transparency in terms of information dissemination and advertising.
Referencing claims that Russia used Facebook ads to interfere in the 2016 US presidential election, Zuckerberg said his network will now strive to protect "democracy everywhere." Russia is dismissing allegations of involvement.
READ MORE: Facebook believes 'most' of its 2bn users had their data improperly mined & misused
"We were too slow to spot and respond to Russian interference, and we're working hard to get better," Zuckerberg said.
"We will continue working with the government to understand the full extent of Russian interference, and we will do our part not only to ensure the integrity of free and fair elections around the world, but also to give everyone a voice and to be a force for good in democracy everywhere."
If you like this story, share it with a friend!
You can share this story on social media: