Unseen in 35 years: Veteran weather reporter on oceans 'exploding' with tropical storms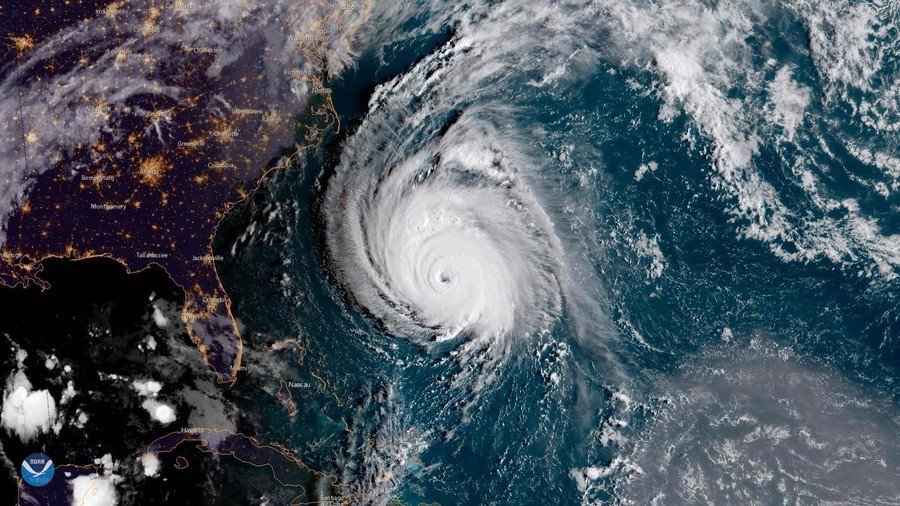 The world is facing a record number of storms raging through the Northern hemisphere at the same time. There are five tropical storms just this week, including a potentially "catastrophic" Hurricane Florence, meteorologists say.
Florence, a Category 2 hurricane that has already prompted massive evacuations in the US, is far from being the only one roaming through the Atlantic. Another hurricane, Helene, is devolving in the eastern part of the ocean and moving northeast towards Europe, the National Hurricane Center (NHC) says. However, this Category 1 hurricane is expected to lose steam before it actually arrives at Europe's shores, as the scientists believe it will eventually come to the western part of the continent in a form of a storm early next week.
Meanwhile, in the Caribbean Sea, a tropical storm Isaac is making its way through the Lesser Antilles as its wind speed reaches more than 70 kilometers per hour. However, it is also expected to lose power and arrive in Jamaica in a form of a tropical depression next Monday.
Another storm, Joyce, has also formed in the Atlantic Ocean and is now heading towards the Portuguese islands of the Azores, where, according to NHC forecasts, it will arrive as a tropical depression early next week.
The Atlantic, however, has more potentially unpleasant surprises up its sleeve. On Thursday, meteorologists recorded a disturbance in the center of the Gulf of Mexico that in the next 48 hours could become yet another tropical storm.
It is also not the only part of the Northern hemisphere hit by foul weather. In the Pacific Ocean, the super typhoon Mangkhut is approaching the northern part of the Philippines, where the authorities have already ordered evacuations. Meteorologist Tim Heller has tweeted that during his 35-year career he has "never seen so much activity in the tropics all at the same time."
READ MORE: TV evangelist mercilessly mocked as he tries to banish Hurricane Florence
The oceans are "exploding with cyclonic activity," The Washington Post says in an article explaining that the simultaneous formation of several storms in the Atlantic is due to the sudden alignment of two factors: energy and wind. Strong winds in the atmosphere can prevent the development of storms at the lower altitudes but now the winds in all these regions are mild. In addition, wind shear has reached its seasonal minimum, causing any incipient tropical disturbance to become a storm.
Think your friends would be interested? Share this story!
You can share this story on social media: