Time-lapse footage captured hurricane-hunting plane fly through Florence (VIDEO)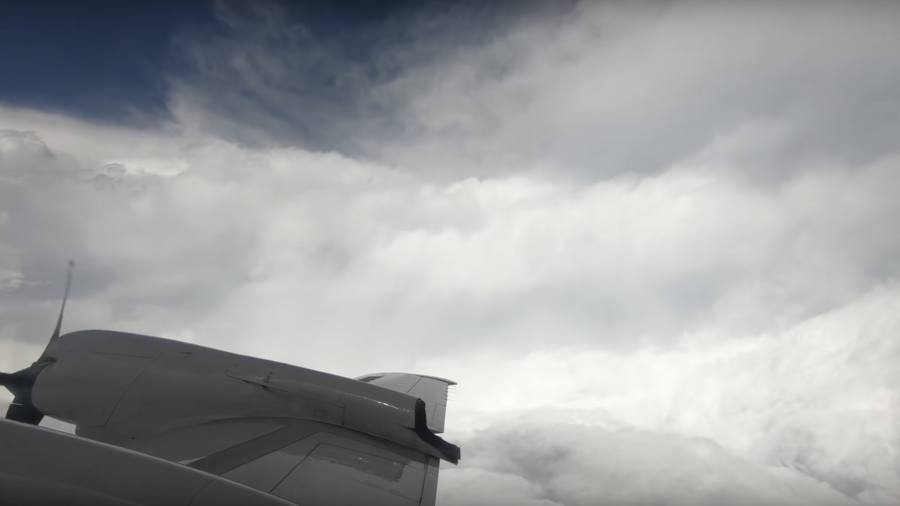 Incredible time-lapse footage filmed from a hurricane-hunting plane shows what's it's like to fly through the eye of Florence, the storm that's already forced more than 1 million people to evacuate.
The video was recently captured by scientists with the National Oceanic and Atmospheric Administration (NOAA) aboard a specialized four-engine aircraft. The researchers continuously track the hurricane as it makes landfall to collect data on the storm's speed, intensity and structure.
Hurricane florence is the most powerful storm to emerge from the 2018 Atlantic hurricane season. The experts managed to film the center of Florence as it makes its way toward the east coast, igniting evacuations all across the Carolinas, Virginia and DC.
READ MORE: State of emergency declared in DC, 1 mn told to evacuate from coastline ahead of Hurricane Florence
Florence is now been downgraded to a Category 3 hurricane, is expected to make landfall in the US, Thursday as an "extremely dangerous" hurricane according to the National Hurricane Center.
The agency has warned of "life-threatening" storm surges along the south-eastern seaboard and freshwater flooding due to a "prolonged and exceptionally heavy rainfall event." Florence could be the worst hurricane to hit the Carolinas in over 60 years since category 4 hurricane 'Hazel' struck in 1954.
You can share this story on social media: