State of emergency declared in DC, 1 mn told to evacuate from coastline ahead of Hurricane Florence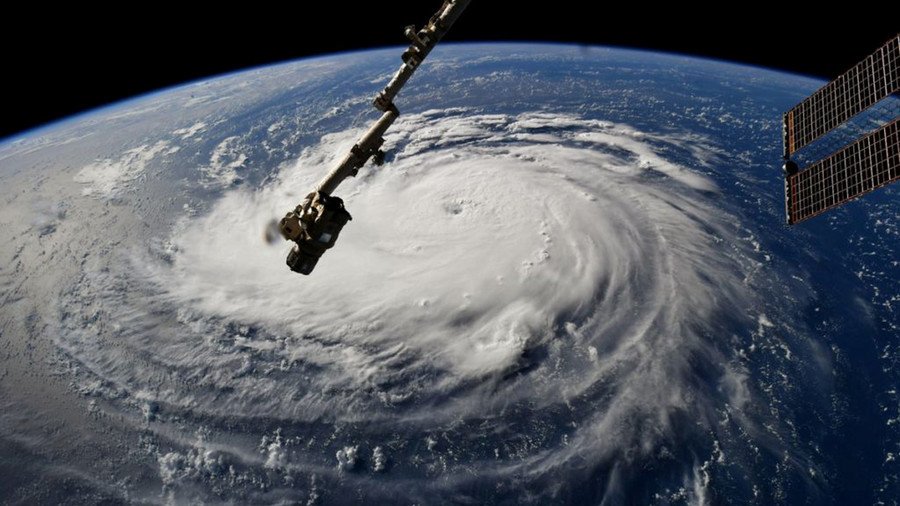 The mayor of DC followed in the footsteps of the Carolinas, Maryland and Virginia by declaring a state of emergency in preparation for Hurricane Florence, a category 4 storm expected to hit the East coast this week.
Mayor Muriel e. Bowser signed the effective immediately state of emergency, along with several other DC officials, on Tuesday and held a news conference to share how authorities are preparing.
At this point DC is mainly preparing for periods of heavy rain, starting Thursday night and continuing into Friday, say officials.
Roughly one million people have been ordered to evacuate from South Carolina's entire coastline, while more than 245,000 Virginians were issued a mandatory evacuation in preparation for "potential catastrophic flooding", said Governor Ralph Northam. For now, the evacuation zone includes only areas along the coastline that are most prone to flooding, that is parts of Norfolk, Virginia Beach, Hampton and the Eastern Shore as well as Northern Neck and Middle Peninsula in the north. The evacuation can affect a further 300,000 people if the storm deviates from its projected path, officials warn. The evacuees are advised to "go to higher ground and inland" while authorities scramble to set up shelters for tens of thousands of people.
READ MORE: TV evangelist mercilessly mocked as he tries to banish Hurricane Florence
Florence is now a Category 4 hurricane, packing winds of up to 140mph (224kph). It is expected to make landfall in the US, Thursday as an "extremely dangerous" hurricane according to the National Hurricane Center.
The agency has warned of "life-threatening" storm surges along the south-eastern seaboard and freshwater flooding due to a "prolonged and exceptionally heavy rainfall event." Florence could be the worst hurricane to hit the Carolinas in over 60 years since category 4 hurricane 'Hazel' struck in 1954.
You can share this story on social media: