Cereal offender: Saudi Arabia arrests man for… having breakfast with woman (VIDEO)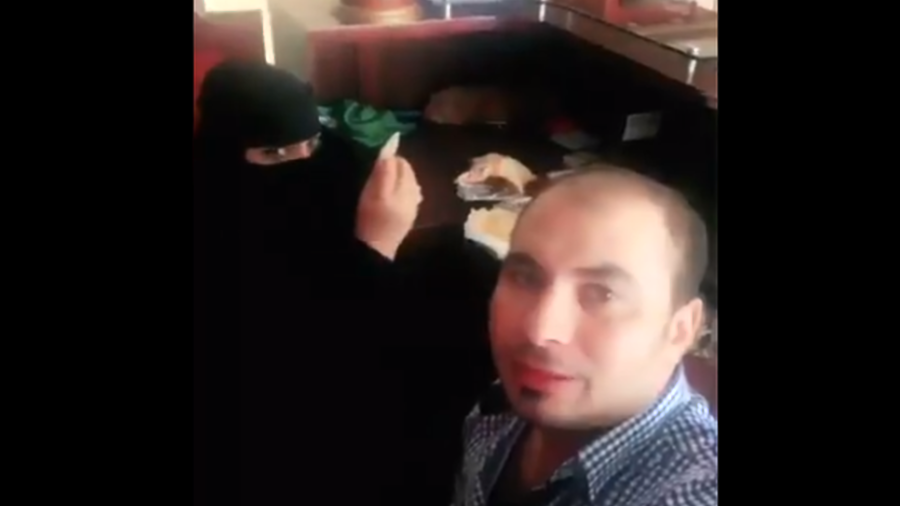 Saudi authorities have arrested an Egyptian man after a video, showing him eating breakfast with a female colleague in a hotel in Jeddah, went viral.
The man filmed himself sitting beside his co-worker, who is dressed in a niqab, as they shared a meal together at their desk.
The video shows the pair waving at the camera and showing off their food. At one point in the clip the woman can be seen feeding a piece of food to the man - an action which appears to have fuelled the online outrage and led to calls for her to also be punished.
One Twitter user said a religious woman should put up barriers between her and her co-workers. She blamed the woman for the debacle, while another Saudi poster also questioned why the woman was not being punished; "Laughter, eating at the workplace... where are your limits?" she wrote.
Hours after the video was circulated online, the Saudi Ministry of Labour and Social Development confirmed in a statement that the unnamed man had been arrested.
It also said that the hotel owner was summoned for questioning over the violation of women's working conditions at the company. Under government regulations workplaces are required to have a private setting for female employees separate to males.
The public prosecutor later issued a statement urging foreign residents to abide by the kingdom's laws and respect its values and traditions.
The incident comes as Saudi Arabia was apparently making some strides in women's rights under Crown Prince Mohammed bin Salman - lifting the longstanding ban on women driving in June and allowing women to open their own businesses without the need of a male guardian earlier this year.
Social media users pointed out that the arrest appears to be at odds with the kingdom's feminist reforms and vision for 2030. Egyptian TV presenter Osama Gaweesh asked if Mohammed bin Salman wanted a "new, open Saudi Arabia with concerts and movie theatres and beaches and a 2030 vision?"
Think your friends would be interested? Share this story!
You can share this story on social media: