France vows €3.6bn military satellite upgrade after accusing Russian orbiter of 'espionage'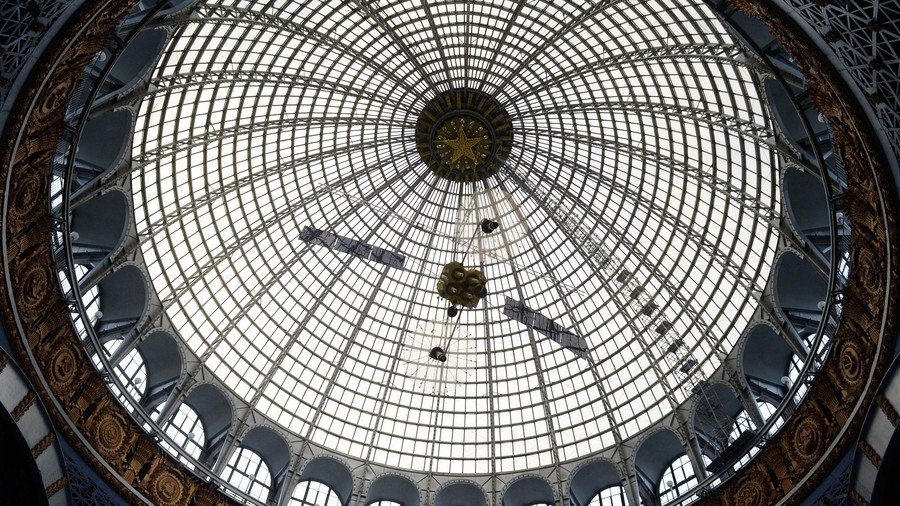 France is eager to know who's watching it from space and will spend €3.6 billion to upgrade military satellites, Defense Minister Florence Parly said. Earlier she accused Russia of trying to intercept its secret communications.
"We will install surveillance cameras on our satellites so we will know who is approaching us," Parly, minister of the Armed Forces, said on Europe 1 radio station on Sunday.
She added that Paris is planning to invest some €3.6 billion "for the renewal of the military satellites' capacity." Parly explained that France will "put surveillance cameras on their own satellites to know who is approaching" the country's orbiters.
The defense minister returned to the topic of Russia's satellite which she mentioned two days earlier. The satellite approached a French military telecommunication satellite, "and probably it was not its first attempt," she said, adding that it didn't "recover sensitive data."
She first mentioned that Russia's 'Luch-Olimp' satellite was trying to intercept its secret communications when speaking last Friday. Back then she stated that the Russian satellite approached a French-Italian Athena-Fidus communication satellite in 2017, parking within 36,000km. According to the top French military official, Moscow's goal was to intercept the signal from the European craft, which is used by the French military and emergency services for secure communication. She assumed that "attempting to listen to your neighbors is not only unfriendly, it's an act of espionage."
Parly lashed out at Russia and China for developing advanced space capabilities. "We know for a fact that other great space powers are putting some intriguing objects into orbit, testing potentially offensive capabilities," she said back on Friday.
On Monday a source in the Russian Embassy in France told RIA Novosti that Paris received explanations about the 2017 incident a long time ago. "You should ask the French side why the defense minister decided to bring up this issue six months later in such a strange form," the source added.
Luch-Olimp, also known as Olymp-K is a Russian geostationary satellite launched in 2014 from the Kazakhstan-based Russian space launch facility, Baikonur. The 1-ton weight satellite is believed to be part of the Russian signal intelligence infrastructure in space.
Think your friends would be interested? Share this story!
You can share this story on social media: