'Peaceful return of democracy?' US doesn't deny meeting Venezuelan military coup plotters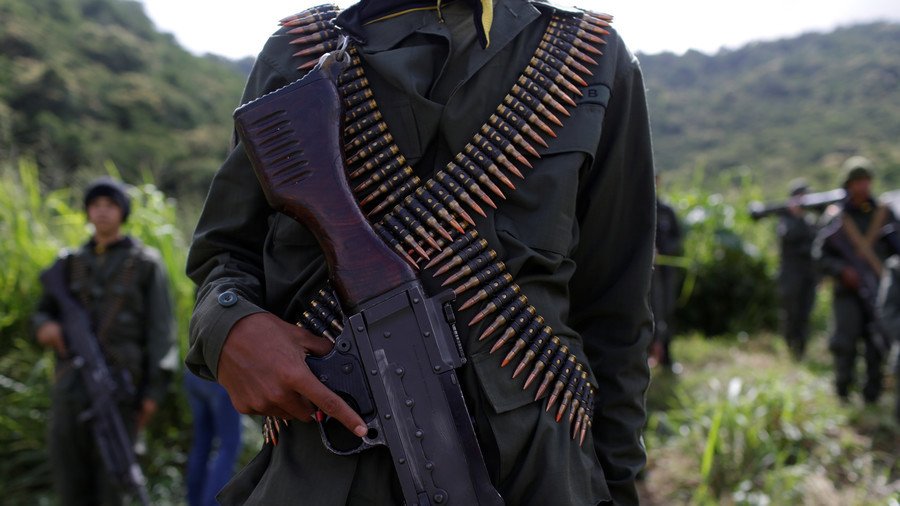 Washington would still "prefer" a peaceful restoration of "democracy" in Venezuela, the White House said in response to a scandalous report about US officials' contacts with Venezuelan military officers seeking to stage a coup.
US President Donald Trump's administration has been holding meetings for around a year with a group of Venezuelan officers plotting to overthrow the Latin American country's president, Nicolas Maduro, the New York Times reported on Saturday. The list of US contacts involved in secret talks about a military coup even involved a person that was on the US government's own sanctions list of corrupt officials, the media added, citing its interviews with 11 unnamed US officials and one former Venezuelan commander, who took part in the conspiracy.
The US officials held a series of covert meetings with the coup plotters abroad, beginning in autumn 2017 and continuing throughout this year. Although Washington reportedly did not provide any substantial material assistance to the conspirators, it still actively engaged with them and even considered sending Juan Cruz, a veteran CIA officer who was also the White House's top Latin America policymaker for some time, as its "envoy," the publication reports.
New statement from WH in response to NYT report on U.S. officials meeting with Venezuelan coup plotters. The Trump administration's "preference" is for a peaceful and "orderly return to democracy in Venezuela." pic.twitter.com/LIv03jHoCa

— John Hudson (@John_Hudson) September 8, 2018
In response to the explosive revelation, the White House National Security Council (NSC) issued a statement, in which it said that the "US policy preference for a peaceful, orderly return to democracy in Venezuela remains unchanged." The NSC spokesperson, Garret Marquis, also said that Washington "hears daily concerns of Venezuelans," including those who are "part of… the security services." He never explicitly denied the information presented in the NYT report, however.
An earlier report by AP claimed that Trump actually considered invading Venezuela outright to overthrow Maduro. The president reportedly discussed this issue with then-secretary of state Rex Tillerson and then-national security adviser H.R. McMaster back in August 2017.
The US president also continued to push this idea on the sidelines of the UN General Assembly in September 2017. He allegedly discussed the issue during a private dinner with the leader of four Latin American countries, including Colombia, but eventually failed to garner support for his plans both from the regional leaders and his own administration officials. This information has also never been decisively refuted by the White House.
Trump repeatedly called the Venezuelan President Nicolas Maduro a "dictator" and blamed him for the humanitarian problems in the country, which suffers from an economic turmoil.
Venezuela's economy is in shambles, with hyperinflation heading for 1,000,000 percent by the end of the year, according to the IMF, and thousands of people fleeing poverty to nearby countries. Over the past year, the US has imposed increasingly restrictive sanctions on Venezuela's finances and debt issuance, aiming to drive 'dictator' Maduro out of power. The US remains Venezuela's top oil importer, however, and Washington has been reluctant to apply any direct penalties to the country's oil industry.
Think your friends would be interested? Share this story!
You can share this story on social media: