Roger Waters: Neoliberal propaganda keeping voters 'asleep' like Orwellian sheep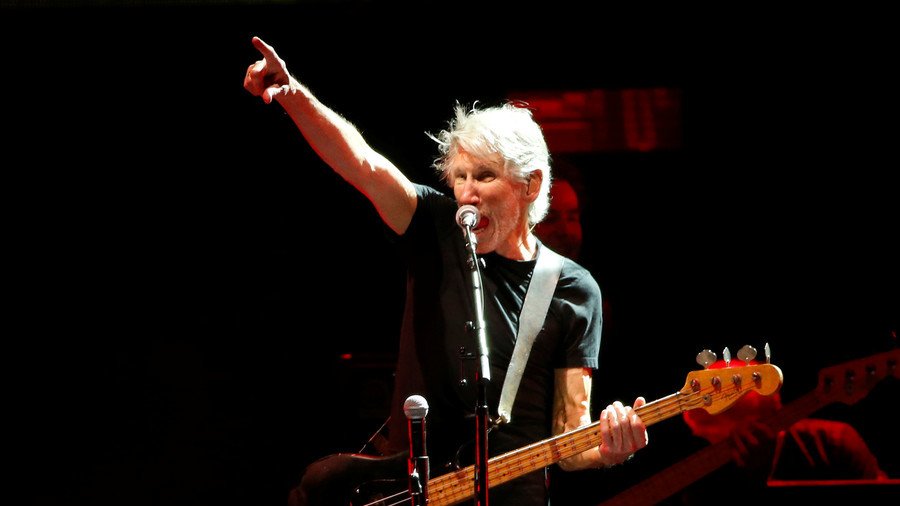 Pink Floyd co-founder Roger Waters has taken aim at decades of neoliberalism in the West. Speaking to RT's SophieCo, he said government propaganda in the media has left viewers "asleep" and uncomfortable "to see anything real."
Speaking to Sophie Shevardnadze, Pink Floyd's former frontman said that those who say he should "stick to music" were "sleepwalking" when it came to conflicts like the Syrian civil war and the Boycott, Divestment and Sanctions (BDS) movement against Israel.
"Because they're asleep. Because they're the victims of the neoliberalism that Ronald Reagan and Margaret Thatcher brought to the world," Waters said.
Neoliberalism's pervasiveness through Western culture and politics, in Waters' view, has left many people with the inability to see and accept anything critical of the mainstream narrative.
"Part of the way it works is to anaesthetise people and almost make it uncomfortable for people to see anything real."
For Waters the root of this antipathy, in the US at least, lies in part from its poorly funded public education system. In Waters' view the reason for this lies in the political establishment's desire to keep an ignorant and compliant population.
"They want to keep the electorate ignorant, and mindless, and unthinking, and malleable, and pliable, and very open to the use of consumerism and propaganda to keep them under control, to maintain the Orwellian notion of the sheep and whatever."
Mainstream media consumption is another factor given by Waters for this outlook. Citing the "scripted, carefully shot" documentary on the White Helmets, and the group's dubious claims of a Syrian government gas attack in the city of Douma, Waters said the MSM isn't "interested in telling you anything about anything."
"You know, it's so obvious now that CNN and all of them are all the same, from MSNBC to Fox and everything in between," he said after pointing out the lack of coverage in the West after an Organization for the Prohibition of Chemical Weapons (OPCW) report found no evidence of chemical weapons in Douma.
"Their narrative is that there was a chemical attack and the White Helmets are wonderful."
One US channel to escape Waters' ire was Discovery, describing it as the "one little piece of TV in the United States where you can occasionally get a glimpse of reality of what it's like to be human."
"The rest is just propaganda," he added.
Subscribe to RT newsletter to get stories the mainstream media won't tell you.
You can share this story on social media: