Israel admits 200+ strikes against 'Iranian targets' in Syria over 18 months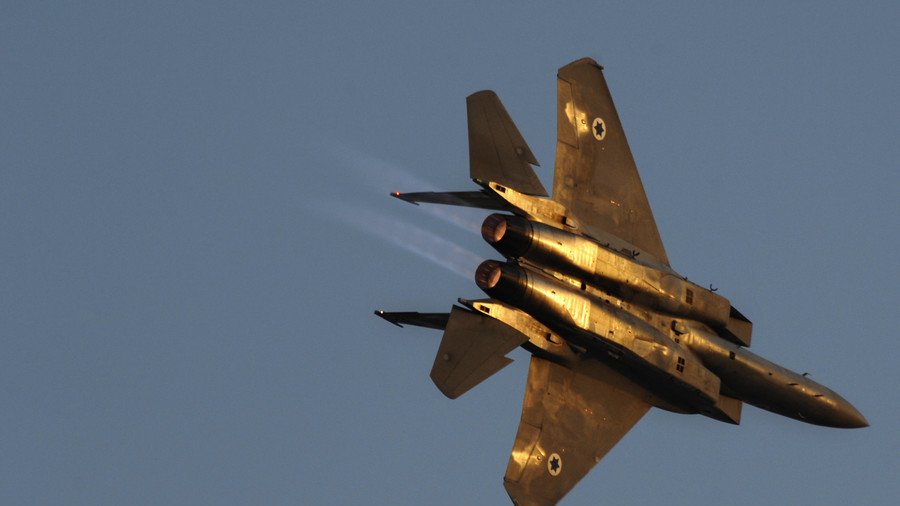 The Israeli military has admitted that over the past 18 months it carried out more than 200 strikes in Syria, which it claims destroyed hundreds of alleged Iranian targets, local media report.
Accusing Tehran of constants attempts to gain a foothold in Syria, and potentially deploy tens of thousands of soldiers on the ground, the IDF on Tuesday said that it carried out attacks against at least 202 "Iranian targets" on its neighbor's soil. Overall, 792 bombs and missiles were launched at Syria since 2017, the IDF said on Tuesday during a special briefing with military correspondents.
Summarizing the achievements over the past year, after Chief of Staff Gadi Eisenkot issued a "highly confidential" report to the political echelon about the "Competence and Preparedness of the IDF," the military stressed that Iran is still determined to smuggle in weapons and establish air bases as well as intelligence capabilities in Syria.
The IDF also noted that Iran's proxy, Hezbollah, remains a threat but currently has no capabilities to launch precision strikes against Israel. The army said that Iraq is more important to Iran than Lebanon where Israel's arch enemy is being accused of arming Shia militias. The IDF also said it is aware of the fact that missiles are being transferred from Iran to Iraq and from there to Syria.
Israel rarely acknowledges carrying out raids in Syria, but Damascus repeatedly accused the Jewish state of violating its sovereignty and aiding the terrorists. On Tuesday, Syrian air defense systems responded to an attack on targets located in the Hama and Latakia provinces. The raid, which Sana news agency pinned on Israel, left one dead and at least four others wounded.
Previously, Tel Aviv was accused of striking targets in other parts of Syria, including the outskirts of Damascus and on the border with the Israeli-controlled Golan Heights.
If you like this story, share it with a friend!
You can share this story on social media: