Paraguay cancels embassy move to Jerusalem, Israel responds by closing its embassy in Paraguay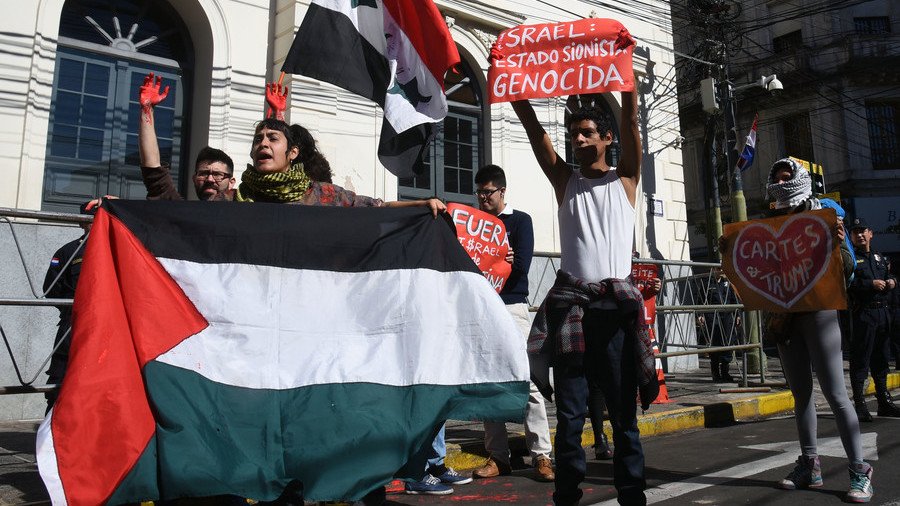 Paraguay will return its embassy in Israel to Tel Aviv, after the country's previous government relocated it to Jerusalem in May. In a tit-for-tat response, Israel announced it would close its embassy in Paraguay.
National chancellor Luis Alberto Castiglioni announced the move on Wednesday, calling the decision by former President Horacio Cartes "visceral and without justification." Cartes, a right-winger, made the decision to move the embassy to Jerusalem in May, and was present for its inauguration.
Gobierno de Mario Abdo Benítez suspende polémica decisión que había tomado Cartes en los últimos días que le quedaban en el poder. Paraguay CANCELA traslado de Embajada en Israel a Jerusalén. Anuncian inmediato retorno a Tel Aviv.

— RocíoPereira DaCosta (@RocioPereira) September 5, 2018
It was one of the last decisions Cartes made before President Mario Abdo Benitez took office last month, and followed the controversial decisions of the US and Guatemala to move their embassies to Jerusalem.
Benitez, the grandson of a Lebanese immigrant, said that he was not consulted about the move.
"Paraguay wants to contribute to an intensification of regional diplomatic efforts to achieve a broad, fair and lasting peace in the Middle East," said Castiglioni on Wednesday.
The recognition of Jerusalem as Israel's capital is a controversial one. East Jerusalem has been claimed as the capital of the Palestinian state, and Palestinian President Mahmoud Abbas described the US embassy there as "an American settlement outpost in East Jerusalem."
Palestinian foreign minister Riyad al-Maliki claimed on Wednesday that he pushed President Benitez to reverse the move to Jerusalem.
Israel responded to Paraguay's decision by recalling its ambassador to Paraguay and closing its embassy in the Latin American country's capital, Asuncion. Before the diplomatic spat erupted, the Israeli ambassador, Zeev Harel, had been meeting with the Paraguayan minister for education, discussing cooperation between the two countries.
Think your friends would be interested? Share this story!
You can share this story on social media: