Why has Russian satellite crossed the orbit? To spy on our military comms, says French minister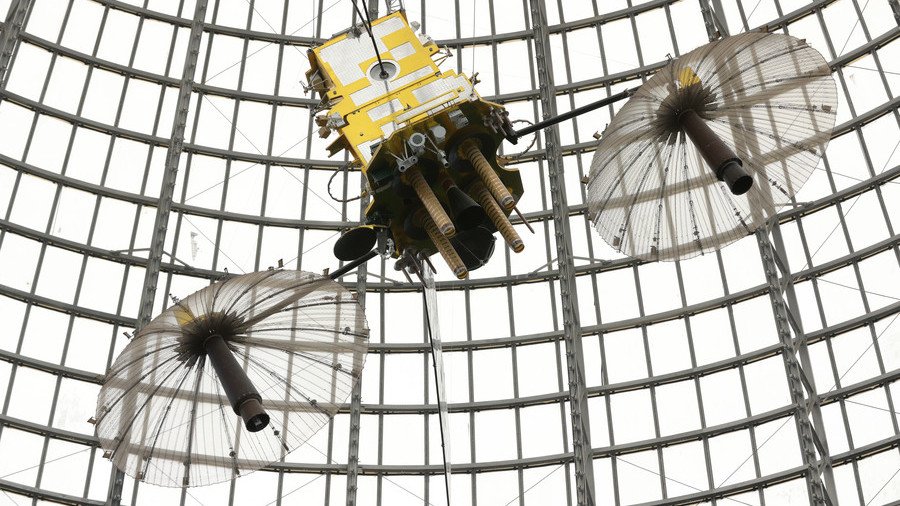 The French defense minister has accused Russia of trying to intercept its secret communications after Moscow placed a satellite some 35 thousand kilometers away from an orbiting French military craft.
According to Florence Parly, who delivered a speech on Friday at the French National Space Agency's headquarters in Toulouse, Russia's "Luch-Olimp" satellite approached a French-Italian Athena-Fidus communication satellite last year, parking within 36,000 kilometers. She then guessed that the apparent goal was to intercept the signal from the European orbiter, which is used by the French military and emergency services for secure communication.
"Attempting to listen to your neighbors is not only unfriendly, it's an act of espionage," she said. Parly then raised alarm over Russia and China (surprisingly) developing advanced space capabilities.
"We know for a fact that other great space powers are putting some intriguing objects into orbit, testing potentially offensive capabilities," she said, claiming that they're making maneuvers "that leave little doubt about their aggressive motives."
"We are in danger," she added. "The stakes are high. This is an absolute priority."
The nature of the Russian satellite is classified, but it is believed to be part of the Russian signal intelligence infrastructure in space. It was not immediately clear whether Parly similarly considers the reconnaissance of NATO members on Russia – be it in space, on the ground and online – as offensive actions.
Olimp-K (also referred to as Luch by some reports) was launched in September 2014. It previously drew media attention for maneuvering to a position directly between the Intelsat 7 and Intelsat 901 satellites, which was criticized by the operator of the two as unsafe.
This is not the first time Russia's orbital maneuvers has attracted alarmist calls from the West. In previous episodes, Russia has been accused of testing anti-satellite capabilities and even preparing for possible missions to disable or destroy satellites operated by other nations.
The US is now considering beefing up its orbital assets in response to the perceived threat, deploying a network of cheaper crafts to ensure that a potential conflict would not cripple its space-relying military.
Think your friends would be interested? Share this story!
You can share this story on social media: