N. Korea vows denuclearization within Trump's 1st term amid stalled talks with US – Seoul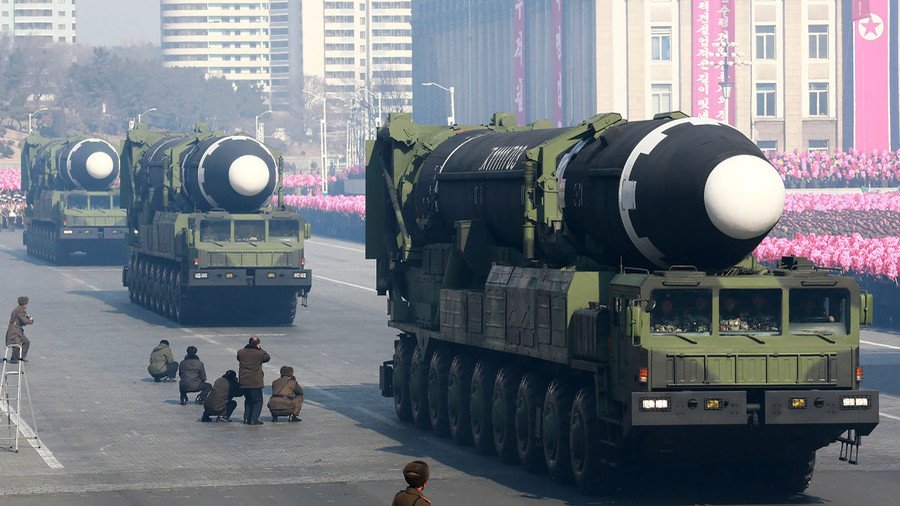 North Korea's Kim Jong-un vowed he wants to give up nuclear weapons by the end of Donald Trump's first term, offering a potential timeline for denuclearization, a top South Korean official said after visiting Pyongyang.
The North Korean leader wants to denuclearize and end long-standing hostility between Pyongyang and Washington by the time Donald Trump's first term expires in early 2021, Chung Eui-yong, South Korea's national security adviser, revealed on Thursday after meeting with Kim Jong-un.
This is the first time the North Korean leader laid out a potential deadline for dismantling nuclear weapons, the development of which pushed the region to the brink of military confrontation last year. According to Chung, Kim "reaffirmed his determination to completely denuclearize" the peninsula, but said "he would appreciate that such good faith is accepted with good faith."
Later in the day, Trump hailed Kim's "unwavering faith," writing in a tweet: "Thank you to Chairman Kim. We will get it done together!"
Chung and Suh Hoon, the director of South Korea's National Intelligence Service, traveled last week to Pyongyang to lay groundwork for the third meeting between Kim and South's President Moon Jae-in. The bilateral summit, scheduled for September 18-20, is expected to breathe life into lingering talks between the US and North Korea.
The two past inter-Korean summits, in April and May, removed fears of war and paved way for the meeting between Kim and Trump in June. The milestone meeting resulted in an accord, sealed by Trump and Kim, in Singapore in June, but the talks between Pyongyang and Washington stalled as both sides disagreed on how to carry out the vaguely-worded agreement.
North Korea accused the US of making "unilateral and gangster-like" demands for denuclearization and hampering talks on the end-of-war declaration. For his part, Trump had abruptly canceled Secretary of State Mike Pompeo's planned visit to Pyongyang, citing a lack of progress in denuclearization talks.
The move produced a setback for South Korea's President Moon who consistently vowed to improve ties with the northern neighbor. Moon had to postpone inauguration of a South Korean liaison office in the North after Pompeo's trip was canceled. Last month, US military commanders in Seoul also reversed another of Moon's initiatives, namely sending a train across the DMZ and running it on a North Korean railway to test the rails' condition.
This was part of Seoul's plan to modernize North Korean railways in a bid to establish transportation links between the two countries. Both Seoul and Pyongyang have declared they want to formally end the 1950-53 Korean War and sign a peace treaty.
However, US officials may put spanner in the works as they insisted that the peace accord cannot be reached before North Korea provides all information on its nuclear program, allows international inspections and gives up a certain number of its projectiles during the early stages of the talks. The Korean War ended with an armistice agreement, which technically leaves the peninsula at war.
Think your friends would be interested? Share this story!
You can share this story on social media: