Gay sex decriminalized in India in historic Supreme Court verdict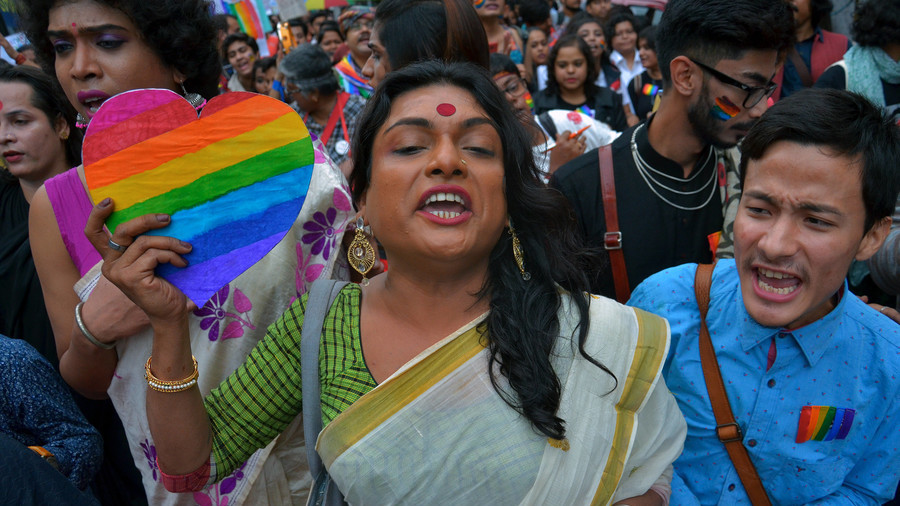 Gay sex will no longer be considered a crime in India after its Supreme Court repealed a colonial era law which made it an offence.
The landmark verdict overturned a 2013 ruling which criminalized gay sex by upholding the colonial-era law, also known as Section 377, by which sexual activity between people of the same sex is categorized as an "unnatural offence."
"Criminalising carnal intercourse is irrational, arbitrary and manifestly unconstitutional," Chief Justice Dipak Misra said while reading out his judgment.
The ruling comes after a lengthy battle for equal rights in India, where people still struggle to accept homosexuality.
The Delhi High Court had in 2009 ruled that a ban on consensual sex between gay couples was in breach of a person's fundamental rights.
But that was overruled in 2013 by the Supreme Court following a petition launched by a coalition of opponents made up of Hindus, Christians, and Muslims.
The Supreme Court ruled that because just a "minuscule fraction of the country's population constitute lesbians, gays, bisexuals or transgenders," the legitimization of gay sex was "legally unsustainable."
The Supreme Court on Thursday reached a unanimous verdict after five of its judges found the colonial-era law – which had carried a maximum sentence of life imprisonment – served as a means of harassment of India's LGBT community and resulted in discrimination.
The five petitioners who triggered the Supreme Court hearing said the law made gay people in India – where homosexuality is still largely seen as a shameful thing – live in fear of being harassed and prosecuted by the police.
"We feel as equal citizens now," activist Shashi Bhushan said, AP reports. "What happens in our bedroom is left to us."
Like this story? Share it with a friend!
You can share this story on social media: