Trump v the world? Belligerent unilateralism turning US into 'rogue state', analysts tell RT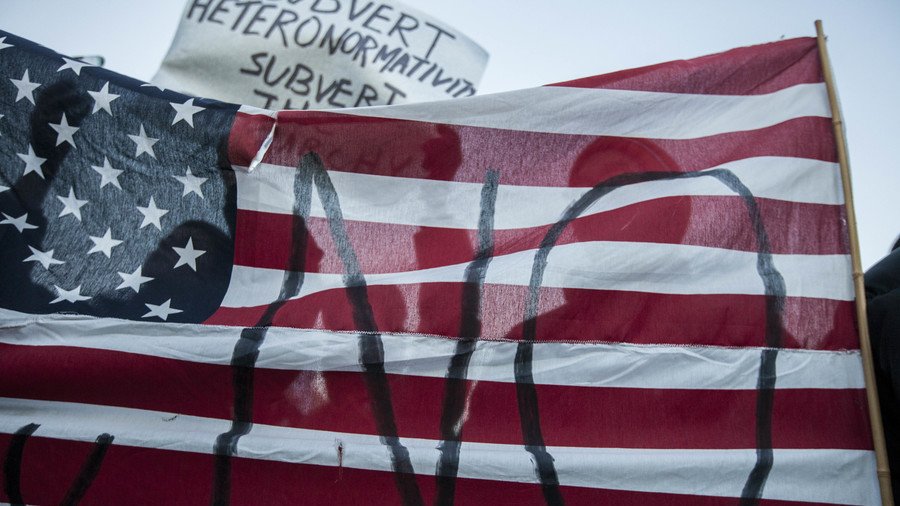 Donald Trump poses a serious threat to Germany's relationship with Washington, a veteran German diplomat has warned. But experts told RT that the US leader's unilateralism has global implications that reach far beyond Berlin.
Former German ambassador to the US Wolfgang Ischinger expressed his fears that Donald Trump's litany of unsettling policy moves – from pulling out of the Iran nuclear deal, to slapping the EU with tariffs – could embolden anti-American sentiment in Germany, making it increasingly difficult for Berlin to defend its relationship with Washington. In an interview with Reuters, Ischinger urged his fellow Germans not to abandon their transatlantic partnership with the United States, while acknowledging that Trump's alienating moves could end up being "poisonous" for US-German relations.
Trump v the world?
Germany is hardly alone in feeling repulsed by the president's alienating foreign policy initiatives, Professor Peter Schulze, an international relations expert at the University of Göttingen, told RT.
"The Trump administration, together with the Congress has managed basically to alienate the United States in the eyes of the majority of sovereign states worldwide," he said, adding that a "deep rift" has formed between Europe and Washington. However, he questioned whether Trump's alienating policies would lead to a "hostile, menacing anti-Americanism" in Europe, predicting instead that Germany and other European nations will simply try to wait for a new administration to take the reins in Washington – a strategy Schulze referred to as "duck and cover."

The European Union was shocked by Trump's decision to impose tariffs on the bloc, John Laughland, a British philosopher, historian, and author, told RT. But the president's earlier decisions to withdraw from the Iran nuclear deal and recognize Jerusalem as Israel's capital were already red flags for Europe.
"All of these [measures] make the Europeans think – and I think they're right – that the new American administration wants to pursue a policy of power, a policy of affirming American interests unilaterally. And of course that puts Europe in a very weak position, because the EU is used to working together with the Americans. And without cooperation with them, it makes the European project itself very problematic."
Laughland added that while Trump is working to alienate the Europeans and Canada, his dealings with Saudi Arabia and Israel appear to be aimed at consolidating old alliances. Even Japan, another close American ally, has largely been spared Trump's alienating antics.
Trump's lack of understanding about his role is a "new phenomenon" when compared to other US presidents, Lode Vanoost, a security analyst and former Belgian politician, told RT.
READ MORE: 'Made up frauds'? Book claims Trump is called an 'idiot' by aides & wanted to 'f**king kill' Assad
"This president has no clue, or experience, or insight into how international politics work, and apparently he does not even have good advisers on that issue." However, since the president doesn't set policies alone, Vanoost doesn't foresee Trump's behavior changing the economic and political relationship between the EU and US in the long term.
But he added that "the problem of course is that in international relations things can get out of hand, and there you never know what might happen."
Vanoost argues that even the strongest relationships with countries like Germany, France and the UK are "shifting" and could be exasperated by a two-term Trump presidency.
"The question is, is this president going to last four years? Maybe even 8? Then this really might become something problematic," he said.
An unpredictable actor
Fears of growing anti-Americanism aside, Trump's abrasiveness has already had far-reaching consequences that have been felt on the international stage.
Laughland noted that Trump's decisions to pull out of the 2015 Iran deal and the Paris climate accord have made the United States an unreliable partner in the eyes of its European allies.
"[Trump] makes the American state an unpredictable actor in international relations. It's quite rare for governments to tear up treaties and agreements that were signed by their predecessor." He said that while other presidents had been unpredictable "in their own way," Trump has essentially "consolidated America's reputation as a rogue state, as a state which doesn't play by rules."
Most concerning though was that Trump's alienating policies could risk a conflict with Iran, Laughland said.
"We know on that issue, the neocons, the Pentagon, and Trump are in agreement."
Schulze said that Trump's unilateralism could have far-reaching consequences that could affect geopolitics for decades to come.
The US leader's penchant for strong-arming traditional allies could "speed up the process of forming a new constellation of major actors – either by cooperation or by conflict," Schulze noted. He added that while competition between the United States and China will likely decide the "emerging world order," alienating European states and other nations likely won't help Washington in its quest to maintain its hegemonic status.
For Vanoost, while Trump represents the "fringe on the margins of the American elite who really want to see America totally isolationist," his unpredictability and inexperience could prove fatal.
"The main worry with Trump is this man has the button to launch nuclear weapons," he concluded.
Take Trump with a pinch of salt
However outrageous Trump's swipes at Europe may be, it's important to remember that the US president is a former reality television star, Laughland observed.
READ MORE: US 'protectorate' rebelling? Experts doubt EU's ability to stand up to Washington
"Trump is a genius at getting himself talked about. He was a reality TV host, he won the primaries by sometimes not participating in debates. He has a genius for making himself the center of attention. And he often does that by saying things which he doesn't mean, or which he then backtracks on. We saw this after the Helsinki summit. So similarly, in his foreign policy, he can say things which seem very shocking, and which upset people because they're not used to his language, but which actually he doesn't mean. Or which he means not quite as he says."
Think your friends would be interested? Share this story!
You can share this story on social media: